Posted on | January 22, 2012 | 1 Comment
as written October 7, 2010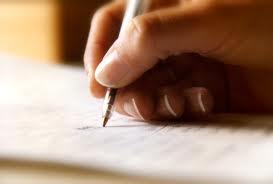 Talking with Katie about her upcoming talk this Sunday at a ward with a private addiction fireside. And the struggle of wanting to do it with her husband, but him declining, and her choice to do it alone. Without him. And the Bishop's struggle to allow her to do it without him. And her writing it. And her sharing it with me. And how she questioned, "Am I channeling God? The Woman? Monica? What IS this I've written!?" And my answer?
"This is what happens when you're channeling yourself, Katie. Devoid of shame, wounds, or fear. This is undiluted truth."
She told me of how she couldn't see through her tears, bawling, but her fingers just kept typing, kept writing. I told her, this is how it is for me every time I write things like this. When I access God's love, this is how it feels. It is available for anyone and everyone. I am so proud of her, my Undiluted Truth.
"We can't respond authentically to the moment if we're concealing the truth. The truth for us involves our own unique package of qualities, our own experience and energy, our own way of looking at things. Freedom, for us, depends on the choices only we can make."
Comments