Posted on | May 21, 2011 | No Comments
as written September 30, 2009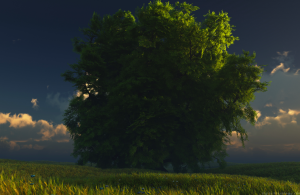 Monica: So that picture I sent you earlier? Those fields of grain, young and green, is what the inside of my heart looks like now.
Adam: Beautiful.
Monica: What used to be just that soil, the things you planted and uprooted. Look at it now. I saw it…and it just…almost made me cry. Look at the good work you did. The things you helped grow.
Adam: I do what I can.
Monica: I know you do. I just wanted you to see. Because you haven't been able to sit there and watch it grow. But it is, and it is good. And thank you, again.
Adam: You are so very welcome.
Monica: I didn't believe I could heal from this. And I have. It's funny – Brent showed up unexpectedly on Monday night, stayed for 20 minutes and then left. I opened the door and saw him, and felt…a soft love. No pain. Felt a quiet shift and acceptance. He sat there and talked to us for a minute, asked me to tune his guitar – and I just looked at him and knew. I didn't want him. I didn't need him. Was whole once again. Maybe for the first time. And he left and I haven't thought of him since.
Adam: That is good.
Monica: It feels good.
Adam: How does your health feel? Your mental health around him…
Monica: Yeah, I tested that out while he was sitting there. And when I let down that steel guard, there was not the onslaught of emotion, or rushing of winds. There was just a quietness. There wasn't any monsters waiting to be unleashed. I opened myself up, and still…no pain. Just a quiet existence of no expectation. Of just being there, healed. No pain. No loneliness. No resentment. It just…was.
Adam: Awesome.
Monica: sigh…yeah. that's how I felt. AWESOME.
Adam: I am very proud of you.
Monica: Thank you so much. I love you, Adam. Don't forget that.
Adam: I won't and I love you too.
Comments