Posted on | February 20, 2012 | 1 Comment
as written November 22, 2010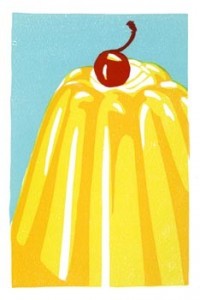 Before I left for the trip, Jen had talked me through some of my anxiety of spending a concentrated amount of time with Adam, and she said, "Something has got to give."
There is a last, slamming-up-against-the-dam before it gives. Before the break-through can happen. And it was…ironic, indicative, and telling that we headed to: New Orleans, Louisiana.
Where the levee's gave way against the rains.
I remember feeling, something's going to give. I felt myself up against the far wall, asking for release from my feelings for Adam. Because there's nothing more for me to do with them, other than to offer it up. Done all, been all, said all, felt all I did while I went through it. I'm banging against the bubble, face to the glass – and not behind me. This wall has got to break. One way or another. So, God brings us to New Orleans. The place where the dams broke and the waters raged through – free.
I admit my powerlessness to do more than I am able. At this moment – while still feeling love for Adam, I am unable to completely stop sleeping with him. There, I said it. The old me whispers empty threats of being a whore – but they float uselessly against the vivid hum of my worth, and do not even stick. However – it is my limit right now. If I didn't feel love for him, I would have more control over sleeping with him. While loving him, though – I am still drawn in, I am still pulled toward it and him and everything that means. He might feel the same. So – God. I just admitted this. And I hand it to you. I also hand you the fear of being too big. Fear of hurting someone else in my Giant-ness. That feeling my glory in all that it is means I can hurt you even more. I hand that quivering, yellow jello mold over to you…frozen inside something I cannot see. But it is yours. Cold and tangible – it is a fear, nonetheless. But I give it to you.
I wasn't able to get over Brent if he showed any interest in me whatsoever – so Brent left entirely. I can not do everything myself, and God – this is my admittance of what I can't do right now. Please take it and do what you deem appropriate, right, and in accordance to your Will. I admit it freely, understanding that this does not make me a failure. Please make up the rest of what I cannot do, Lord. And please guide me in the best path you want me on. Thank you for allowing my joy to continue without being perfect, yet. Thank you for blessing me with all that I need to do what you wish me to, and my spirit desires as well.
This is not a surrender without trying – for I have. And I have set boundaries and let go in all the places I can. But without a) my feelings for him being taken b) his refusal of entertaining our physical relationship c) him doing something to shut me down (like being with someone else, etc.), I can't stop it on my own. Thank you for understanding. And I wait to see…
what dams will give.
I am in your hands, and you are in my heart. I trust you.
I surrender up my expectation that my feelings will evaporate easily and immediately.
I surrender up the levee of "TAKE MY FEELINGS! TAKE MY FEELINGS! TAKE MY FEELINGS!"
I surrender the levee and accept that it will take more time to surrender my love for Adam.
I surrender the levee that I am still angry and hurt by his not choosing me.
I surrender the levee that You might want me to keep these feelings for reasons unknown to me.
I surrender the levee that in order for him to BE a friend at all, I have to be turned away from him.
I surrender the levee that I might never be able to look at him in all my glory again, on this earth.
I surrender the levee that holds on to his past love for me.
I surrender the levee that holds many layers of my love for him, and that each one may take time.
I surrender the levee that holds my expectation that it has to take a long time to let him go.
I surrender the levee that holds the possibility that it does not have to take a long time to let go.
I surrender the levee that I will have to say goodbye to him even as a friend and have him not be a part of my life.
I surrender the levee that I might not be able to let go of him completely without another man to help.
I surrender the levee that I might have to feel my feelings for Adam until I completely let go of him without another man to help.
…
Wednesday night, after the show, while we were eating dinner somewhere off Bourbon street – Brent called. His brother and my friend, Matt, had died, OD. My grandmother had also died the previous Friday. I was a bit numb. He also told me that he had had surgery, and was back on pain meds. I asked him how it felt to have them in his system again, and he said, "I hate it. It blocks me from God."
These boys seem to drop dead on command; suddenly, unexpectedly, devastatingly. I guess I'm still waiting for that call to tell me that Brent died, as well. I don't know why I seem to have an expectation of that. It saddens me. So – instead of sitting with the rest of them in Ryan's Irish Pub, I went back to the hotel. They all stayed out until close to 3am, and Adam texted me when he got back. I suppose I had wanted to be comforted, but I was slightly vulnerable and just wanted that – comfort. He laid there, and when I suggested having some fun, he was not into it. And then he said, "Fine. Take your clothes off, then." I lifted my head up to look at him, and he looked at me, then laid his head back down. I sat there for a moment, anger seeping through quickly – then I got up, and I left, without saying a word. Neither did he.
Something shifted in that moment. Like he said just enough to hurt me enough to make me need to shift. The dam that gave way, was, of course - me. My ability to say no suddenly appeared like a New Orleans ghost. Thursday he was soft, nice, sitting next to me and making it easy. Talked to my best friend Maria. How I have control now, and need to keep it that way. She helps me draw on my strength. "Did ya keep your clam shut!?" Yes, the clam palace is closed for business. I have said this before – but this time, the levee isn't there to hold back what I need to do for myself. The power that I have given away, must be claimed again by me.
As I struggled with reconciling my self-love with my inability to do certain things (like say no to Adam), I realized something important - I do not love myself perfectly. And that's okay. Just saying it liberated me, made me free to accept it all. And of course, we know that acceptance, is everything. EVERYTHING.
The other interesting note was this - I was in the epitome of my embodied losses in New Orleans, and I felt – no pain. Walking Bourbon Street with 15 titty bars in a 3 block radius; the women hanging out of doorways wearing basically nothing, luring the men in – the drugs, the sex, the infidelity, the lust, the addiction, the drink, the rock and roll – everything in my life that I have lost to, stood crammed on that street: concentrated, potent, inescapable, hurling its wares at me. And I felt NO PAIN FOR MYSELF. None of it. I felt protected, I felt empathy for the women selling themselves, and the people who were lost amidst it all. I had fun. I enjoyed myself. I didn't let it penetrate my soul. And then, I left. I love that my most excruciating pain is no longer a trigger in places like that. Not saying I'm devoid of triggers, but it did nothing to me. And I am so grateful for that, and see how far I have come through it all.
Those, are the dams that gave.
Comments