Posted on | September 29, 2016 | No Comments
as written October 23, 2013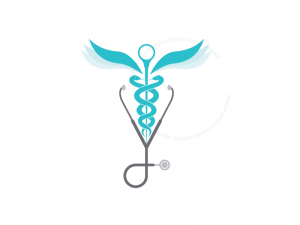 Dear Lord…
It has been four weeks, four days and some-odd hours since I have been beset by this sickness. Add to that another two and half weeks before that feeling not-so-good, and we've got nearly two months of this. After trying as hard as I had inside me, and much more…it got worse a couple days ago. You know, you were there. So I have made the choice to see the doctor…because I don't know what else to do. I feel afraid of going…of failing you, myself, and using the money you gifted me with on this instead of living expenses. I am sorry. I am scared of what might be wrong with me, what if they find nothing, what if I'm dying…I've never been this sick before. It rides on the coattails of losing control of everything else in my life. It has brought me to the brink of my sanity so many times I have forgotten what happiness and joy and movement is…I know that the ability to believe I'll get well and the hope that sometimes filters in is simply a crucial gift from thee. Lord…I am afraid. Did I do something wrong, here? Or did I just need to go through all of this before finding what will make me well? What if nothing will make me well?
My sweet Lily of the fields…today is the day where these fears are put to rest. Once and for all. You have learned more than you could have if it had happened any other way. I promise you my love, despite your imperfect belief and faith (because your all is enough, and you have given that to me day in and day out, through the long nights throughout all of this) that today you will see that this can have its end. The lesson is not about the healing…it is about the path to that healing. It is about all you have proven to me through this seemingly endless time of suffering. Be not afraid, my cherished one – hope is around the corner. Do you believe that you will heal, my love?
Yes, I do. Somewhere past the enormous fears, and the terrifying stark reality of having experienced something I never have before – how it has unhinged something inside me that I cannot control…there is that little bright seed. But Lord? I cannot eat…I cannot move…I cannot find joy or happiness or the faith that actually is enough to conjure true healing…I feel like I have failed having faith.
My love. While I honor your feelings, I do not honor fear – for fear is false, it is a lie, as is the sickness that claims your body still. But I am God, and I control all…no matter its hold. No matter its power. You have found yourself lacking, but my sweet one – I will always make up the rest. Your faith's power lies in its ability to access Me, and my power overcomes all. Even and especially when you cannot even imagine it. Even, when you feel so far away from success that it seems a mere dream; a dream that is too painful to even remember or recall at all. Your darkness has been profoundly deep, but I, even the Alpha and Omega have descended below them all. And it is upon my mercy, my atonement, my hope, my faith, my power – that you shall rise. Let yourself be carried, let yourself be lifted up.
Monica Rai, it is my power still that works through modern medicine, it is I who inspires the doctors to care for my children beyond their mortal capacity to be inspired. Your illness is not some foreign, unknown, untreatable maleficence. It is a means to an end, it is a vessel to carry you to me. You are here, my sweet. And I know you don't know how to believe that, in this moment – when nothing has seemed to abate the symptoms and restore your robust and strong health. They will know how to heal you, my love. They will know how to treat you – through my power and influence. I orchestrate all – even the care of your meekest ailment to this kind that has attacked your very sanity and will to live.
Not all faith should be based on past experience, my love. Some faith, like this, needs to be based on what you could not even possibly imagine…what you have yet to experience. I shall always take care of you. I shall always provide for you. I shall always, make a way when no way was seemingly possible. In the name of Jesus Christ, my only Begotten Son, I bless your mind to be cleared away of doubt and suspicion, pain and punishment, despair and depression. I bless your body to be healed to its rightful state through the blessing and miracle of modern medicine, which all comes from me. I bless you to be free of fear of what they will find or not find – that you might know it is my will that you be free from this tribulation – and that you be free of the fear that it will return…I bless you to trust your own body which has carried you your entire life – has provided for you for your entire life, and will continue to do so until you are called to meet your Maker. I stand as a shield against the immensity of your fears, that they might not take themselves out against your weakened vessel – thereby strengthening themselves in their fight against my Love, mercy, and grace. I am God, even the prince of peace, who carries you. Fear has no place within me, and I declare that you shall not be punished by them anymore. Can you let them go, my sweet love?
Yes…I release them.
That is all that is required of you now, my love. You have lingered in the land of faith and belief for many weeks now, it is time for answers. It is time for recovery. It is time for you to be well. I have always provided a way, and I always will. I bless you with my strength of body, that you might travel to the doctor and be sure of frame and mind, to explain adequately and thoroughly the symptoms which have waylaid you. I bless you to be fit and strong enough to obtain the medicine you need, to accept the clear answers of those who care for you and to heed their advice. All, will be provided for. Insurance is indeed a wonderful thing, my love – but it is not more wonderful than I, for it is I who carries you. I will make a way, where a way could not be seen by you – or your family or friends who are unable to accept that. Insurance is not the answer, I am. Do what is needed, do what is required, do what you feel you need to – I am by your side, I am in the voice of the practitioners and in their steady hand, I am in the love of your fellow men who bestow it upon you, I am everywhere and I am everything. Say goodbye to the darkness, my love. The Son is here. I stand by your bed, in sleep and in wakefulness. I bless you to feel no more pain, no more hopelessness. Today, we rise, my love.
Do not despair, for I am here. Trust in this day, and all shall be revealed. I bless you with alertness and clarity, with a disappearance of panic and stress – that others' stress may not exacerbate your symptoms. This, shall be no more. And we have done this together. I needed this time with you – unrivaled, focused time so we could get to the other side. It is here we stand, my love. Not as a punishment, but as an eternal preparation. It is done. Let us move forward…
I am here, every single step of the way. I carry you…feel my presence in your very cells, in your bones and mind and heart and hands. Your patience and your faith has grown immeasurably. I am always astounded at the pace at which you internalize and maintain the lessons I prepare for you to learn. Always, my bright student – always wanting to learn, to grow, to become better than that which you were before. Enough learning, today, my one and only. My Champion. Time to be healed. I love you. What you are and where you are, are always, always enough. I promise to make up the rest. Be still, my brave one. The light is come.
Jehovah, Abba, & Mother
Comments