To go into more detail, here is a recap of where I started this whole journey.
I got married in the Boston LDS Temple October 9, 2004. I had never known such happiness, such love, such promise, such fulfillment. We were miracles for each other in so many ways. He was the most beautiful thing I had ever seen, and we loved each other very, very much.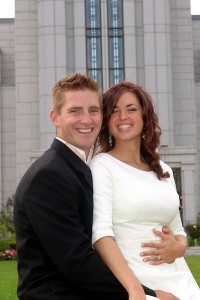 Our marriage was incredibly happy, and I planned out our future with anticipation and relief. My husband had a past the likes of which I had never before heard, and we sat night after night writing down the story of his life. It was powerful and amazing, and I know and still know it will and has touched the lives of many who suffer from the disease of Addiction.
A few years into our marriage, the disease started manifesting again even through his magnificent fight against it. I can and do stand here to testify that willpower is not enough to overcome this demon. There is no one that loved his life or his son or his wife as he did. As he fell deeper into its hell, I followed right along- unable to tear myself away from him or the codependency that gripped me just assuredly as his addiction did him. The depths of despair both of us reached do not need to be recounted in all their terrible glory, but suffice it to say that I was as addicted to him as he was to his substances. There is not a darkness so suffocating as the pain of watching your once responsible, in-control self be reduced to hysterical sobbing and hyperventilating to the point of throwing up while laying on the dirty floor, holding on to the ankles of the man you love- trying to control him in his own Gethsemane.
I mirrored his addiction in every way: just as he had his own opiates, he was my heroin. He was my drug. And I couldn't live without it. He had to do whatever it took to keep from withdrawing, and as soon as I felt the edges of my own coming down, I resorted to humiliating antics to get him to fill me up again. The pain was unbearable, just as it was to him.
There is nothing sadder in this world or the next, than watching the man you love die, every single day. His once powerful and strong 6'2″ frame shrunk 50 pounds, and he became a veritable skeleton. I would wake frantically many times each night, and would check his pulse to make sure he was still breathing. It was a life of survival only. And I was obsessed. My own health failed, and my body, too, began to unravel as my heart broke again and again within me. November of 2007 we took wedding pictures again…and their stark beauty captures both our anguish and hope and anger and love. I didn't know where he had gone, except that I could find him nowhere.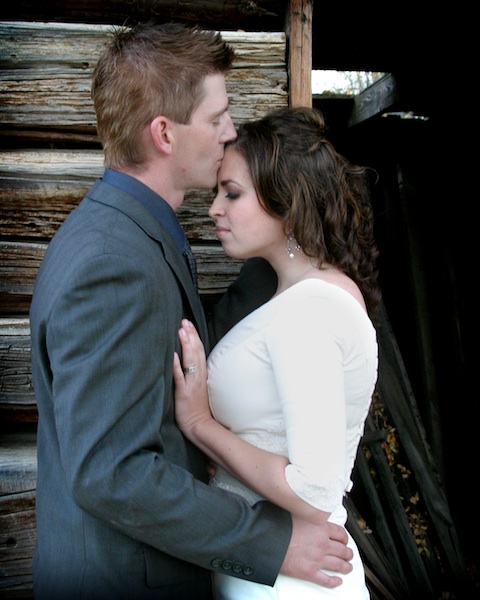 Simply said, nothing explains what happened next other than pure, complete, exquisite Grace. He hit his first rock bottom, and decided enough was enough. The detox center and rehab we subsequently found and got him into had only one bed each- ready for him. Grace lighted the way one small step at a time, and we followed blindly, having lost all else. December 11, 2007 we changed course once again when he left our home and our bed, and ushered in the true story of both our lives.
Renaissance Ranch is a place touched by God's hand himself. I know not any other way to explain it. You feel that He walks the halls there, and the love permeating the very walls for those of us that suffer from this debilitating disease is what saves us. Not only does this singular rehabilitation center treat the why's of addiction (getting underneath just trying to remain sober), they offer family counseling to those of us addicted to our addicts. Those that run the Ranch, and the spirit that resides there make this place a veritable temple; where truths of the nature of the disease are addressed and taught and where the heart can finally start to feel. The "You have to feel it to heal it," motto got me started on my long journey toward emotional health and sanity.
I will be grateful every day of my life for that home. Thank you…
Though my husband and I both graduated from treatment, recovery is forever an ongoing, present-tense reality. You are IN recovery. You are not recoverED. Just like the journey of life, we are traveling as long as we are here. And though it was the hardest thing I have ever done, my companion still had a long way to go, and I was not healthy enough to remain unaffected by his actions as he made his way through his vast emotional pain. So December 3rd, 2008 our divorce was finalized. I felt like someone had shoved a pitch fork in my gut and wouldn't stop twisting. I felt I had failed as a woman. A wife. A friend. An eternal companion. A mother. A daughter of God. I had failed it all.
I am still working through it. I am still walking through. I am still on my journey. And these last few months, I have felt the prompting, urging, compelling push to share my story. As a very private person, this is utterly outside my comfort zone. But I am listening. And I am taking this leap…hoping desperately the net will appear.
Above all, know that this is my own story of my own addiction. I do not tell his. He is continuing to work on himself, and this is another way that I am working on me. Learning to love me. To show myself loving kindness. And to share it all with you.
I don't know the answers. I don't know what will happen. Today is all I have, and in this moment..it is enough.
Through these last few years, I have laughed and cried more than I ever have combined in my entire life. I hope you can feel my smiles as much as you can my tears. I am living proof that Hope exists even when you have none for yourself. You are not alone.
This story is for you.
I begin my story on Day 1