Posted on | January 16, 2013 | 6 Comments
as written May 7, 2012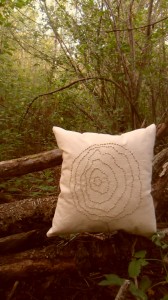 To be saturated in this time; where these men and women believe what I believe – they corroborate what I write and cheer on the type of honesty I've always been afraid to embrace, let alone express. I swim in a lush cup of validators; quiet acceptance and enthusiastic supporters – of both my ardent opinions and humiliating shame and vulnerable outpourings of words I've never uttered in 33 years.
I would not have been able to say such things, be such things, become such things, without them. In such a place, was where my strength was fattened on the rich milk of such friends. Of such family as them. It is okay that I did not have the strength to focus and express my honest heart in the environments that suppressed it. I lived in such times and places and homes and dorms and apartments – I am not the type that could get so angry that it would burst forth; fuming and full of vivid exhales. Instead, I would shrink into myself, ever deeper, ever deeper, to the endless cavern that is me. I can hide a million Titanic's in my oceans, it's just a fact.
But – after didactic tragedy, where it seemed only the violence of my outward reality could shatter the fear inside, was I forced to venture outside the perfected shell I'd inhabited my whole long life.
I was never the one who could speak up, much. I was never the one who could stand up to her father. Or her government. Or her religion. Or her own feelings. Or her boyfriend…I was an obedient and proud, cheerfully depressed model of what every young woman should be, who was an internal earthquake much of the time. When you can't connect your feelings to words, let alone express them or even be aware of the slick oil spills that are coating you with every breath you take – drowning is a daily occurrence. And all you can do is hold tightly to the bobbing buoys that seem to be so firm: Rules. Consequences. Fear. Hope. Dreams. Values. Morals. Principles and ordinances of the gospel I clung to: Solid things. Because my emotions were too scary to feel, and I didn't know what they were or how to corale them, or why they made me feel the way I felt – which was, confused about how I felt. And guilty. And confused. And misunderstood, as is every human being known to man, I'd wager.
I could never say what I felt because I didn't really know what it was I was feeling. So, all my inexpressible emotions came out in expressions…of beauty. I would twist every authentic beautiful thing and shameful feeling into something pretty when it left my throat or fingertips. My friends that created art that was dark and unexplainable, I couldn't bear to. Who listened to music that was base with honest emotion, I couldn't do it and would cover my ears. Who experimented with drugs and alcohol and sex and exploring how their minds, bodies felt and reacted to it – I shied away with everything inside me. I created music that was only beautiful. I made art that was only beautiful. I moved athletically in pretty ways. I had a pretty face, a pretty body. Yet I desperately wanted people to feel sorry for me. To pity me. I wrote only beautiful poetry and pretty tales with happy endings.
I hid from the angry things at home or the unexplainable darkness that existed inside me. I stayed silent about things I should never have. I tried to protect my siblings from things I deemed too terrible, but maybe they needed to experience. I took on responsibilities that weren't my own, because I believed the consequence was something un-beautiful. I would never complain about a boyfriend of girlfriend, ever – they needed to be perfect and beautiful. I needed to be perfect and beautiful. I had no tolerance (and therefore no interest) for anything dark and ugly; be it politics, unacceptable emotions, world issues of conflict, controversial debates, the nightly news, religion, confrontation, anything. Everything I touched, everything I did, everything I said, everything I thought, everything I hoped, had to be beautiful. The way I danced. Never conceding control. Never giving into anything, because I couldn't trust the outcome wouldn't be prepossessing. I clung to the admonition of Paul and the strict code of my LDS Young Woman's ethics like it was a weapon, and not a soft code of guidance instead. I abhorred the fact that at my core, I believed myself to be nothing but weak. For weakness was not beautiful. The infrequent times it occurred, I stood up for something only because it was someone else's platform and belief (that I wanted to be my own but I used it because it was solid and nothing in me was solid), and the fear I felt was so palpable but it was twisted into something lovely because beauty was all I could endure…
If I were to write or create or paint or draw or make music or listen to or speak the darkness, it would shatter my beautiful illusions and not everyone would like me and all the truth of the things I'd lived through would be staring me in the face and all would be lost. Maybe it's a natural, normal (albeit deviant) reaction to hug the opposite side of the shore when you swam desperately away from ugliness from such a young age. Ugly that didn't have a name, but simply felt…wrong. I was a tightly wound, beautifully wrapped bomb.
The point is – when I exploded, I was given a soft place to land. My shell was stripped away, and in the emerging opportunity I was given this safe place. Where I was alone, making my way, finding it all within myself, while simultaneously being cupped in the palms of these men and women who seemed, hand-picked for…me. Each one a teacher. Each one a mirror. Each one a lesson. Each one an answer. Each one a question. Each one priceless. Each one a validator in specific ways that no one has ever been, for me. Each one, a custom-made miracle.
And as a new person finding oneself, emerging from the muck – I use tools to enable me to hold on to the reality I'm living, rather than the comfortable denial I tend to prefer so much. Like dropping the F bomb, for instance; it has purpose. Because otherwise I can start to lie to myself, and I make lies sound beautiful. So beautiful that you get lost in them, and it's a maze that I will never find my way out of unless I get some honest reality. Profanity gives that to me. It slaps me across the face, and you know what? I still need that. I need the sudden reality check to pull me out of the gorgeous maze I'm drawing, creating, writing right in front of me. I always say addicts lies are so convincing because they actually believe them. I'm the same way. If I make a lie beautiful enough it's impossible for me not to believe it. Hence my spectacular world of denial: It's a fictional place so intimately detailed down to the tiny, hand-sewn stitches in the embroidery of a pillow on a couch in a home in a city in a state in a country on a planet in a galaxy in a universe in a hundred universes that I have created to live in – rather than the actual life before me. In a web that powerfully made, I must use what tools work for me. This type of plunging to un-muck works for me. So, I use it.
My Substantiators don't judge the plunger – instead, they do much more useful things, like swear at me when my 'beauty demon' creeps in and starts embroidering again. They shake me awake and then hold me still while I face it in its base, raw-edged nightmare until the air has been let out of it and the deflation allows me to breathe around it, through it, beyond it. Until it's gone.
Here's the question that came, as Ashleigh drove away this morning: Can I…stand in my own truth without them? Can I allow the feeling of my own truth to permeate whatever opposition I will find when they're not around me to buffer it? Can I trust my own emotions without them to softly and assuredly confirm that I can?
I know I can do all I need to. But it is good for me to realize yet another thing they have been for me, doing something for me that I was unable to do for myself; provide me the time, safety, love and reassurance...that I can. I've had some opposition from afar, a few instances of disapproval and malcontent, outright disgust and disappointment – but they have been few and far between. Haven't they? Or am I just not allowing them to bother me?
Regardless: Here's the thing I need to remember - I carry them all with me, inside me. This is the great lesson I've learned. Every hug, every touch, every word, every moment in silence while they sat with me; verifying my very existence and my great worth – I carry with me. Their silence can speak louder than any word of hate if I allow them to do so. Every single second that I have spent with them will forever be at my disposal to combat any experience that would frighten, shame, deny, or sway my convictions and beliefs that I have given ALL of myself to find. To feel. To become. My first round of defense is my God, myself…and they are my second. I have HUGE rings of protection around me…like rings of a tree…and each time they stood for me, supported me, was another ring created. I am my own thousands-year-old Sequoia. What a gift, they have given. No fire can bring these forests down – and they stand, with me. All around me. Within me. Forever.
Today, writing beautifully does nothing for me unless it is honest. This means there is no perfection in form or flow. This means there are inappropriate words and images and emotions. This means there is stark truth along with the fabled pretties. This means there is admission of inadequacy in addition to expressions of hope and strength. This means it always sounds, undone. This means there aren't always happy endings. This means, for the first time, that this is actually -
me.
Thank you, to my great Validators. My cup of your love, runneth over. Thank you…thank you.
Comments