Posted on | July 3, 2012 | No Comments
as written over a decade ago, to my best friend, Maria. Purging old email inboxes, I've stumbled across some keepers. This is one of them.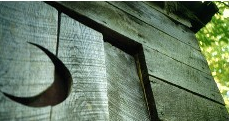 Laundered Toe Jelly in my head, running around like fishnet stockings that got stretched over a big fat belly, and hey saddlebags – how YOU doin'? Need some outlet like rusty engagement rings and imperfect pearls…
I miss you miss nia, am not really working since my heart has gone to town on some carriage pulled by cleidsdale horses stomping hooves and twisting manes, I feel my beauty twisted sometimes and never quite sure how to let people see it all.
Why is it when we're doing fine, even when we're hanging in there we always want more? I hate asking for it sometimes since I've been given so much, but here I am on my knees again asking for more. I pray I am satisfied with orange peels and a lopsided shed to cover my head with maybe a half moon carved into the wooden door…
But then I'd be an outhouse and though I might smell like one I am not full of its innards, would never swim through it but maybe if I had big galoshes or like in Shawshank Redemption just stomach it or lose my stomach as I crawled out of a big dark hole.
Our new dishwasher hums with contentment as our old one sits to be destroyed, it did such a great job for us, but kept collecting too many particles of food that would stop its cleaning process and then my dad, grumbling and lying supine, would fish out the foreign bodies and chastise us all for doing something he certainly contributed to. But I still miss my old washer, and my big aluminum sun that used to hang in my green bedroom with my raggedy ann – big spokes that were supposed to be rays of light, and big blue sapphires in its eyes, I was sure sometime or another it would glow in the dark if I just believed hard enough.
I do not know how to dance Samoan, or make lays, or have brown skin all months of the year. But my eyes change depth and vision, and sometimes make me like myself a little bit more, and my skin has variation to the seasons, and my hair can be curly or straight – I have distinction and complication, but I do know how to love. Doesn't that count for a bit of culture?
Rhubarb pies (I like pie) sit in the windowsill of my mind, and I smell them as I change your little girl's snoopy little diaper, breathing deep the humorous innocence of baby poo and their apparent complacency at having their bare bums shared to the real air. She's got my airtime, and is always taking the time in my mind – loving her five little fingers and five little toes, her screams for attention and cravings for a second of affection (before finding some stairs or some little piece of lint to chew around in her perfect toothed mouth). She smells like sweet citrus and feeds my soul, feeds my innate core to be a mother, she makes me impatient to be one. It is her gift every day to me, amidst chest thumping and Elmo watching and puckered kissing and stair stepping and car screaming and finger holding and French Fry eating and big wide-eyed blue exploring: I love her and would give up just about anything to see her scrunch her face at me just one more time.
An angel from my dreams to soothe the boys across the street, who do not know how to love me yet – either one of them.
Ear Fish Wiggler will be the name of our CD, complete with beautiful blond and bubbly brunette- it's a name only we can pull of, which is good since you're the one who thought of it, and I'm the one with the audacity to laugh.
My room's a mess again since I cleaned my car out and piled everything on my bed, but my drawers are neat and so are those attic's inside my head and hollowed through my femur, locked with bone and metal jewelry that you'll eventually make for the world (and how great you are I know you love me because you always start with me).
I guess this is a half-serious half ridiculous email: stream of consciousness meets big bug in my tub - but sometimes, a good mix of the good and the bad is what you need to find the balance.
Weigh me later, baby, I'm rocking the scales with love…
Comments