Posted on | June 17, 2012 | No Comments
as written June 8, 2011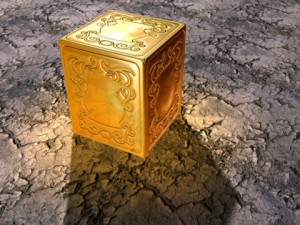 Jen: MONICA…..
Oh my…I am humbled by the weight of this secret you have carried, deep inside you, for all this time. I am even more amazed and humbled at the courage to bring it forth, into the light! You sooo aptly described the rationale for the iron-cast vault that this has been kept in all this time…"She didn't allow it to re-manifest itself by expressing that horrific behavior onto some other helpless child or to be dishonestly sexually attracted to other women."   
That says it all. The coping mechanism of detaching from that part of yourself that experiences horrific abuse is actually pretty effective, for a time. That is why we tend to do it! It gets us through the time of danger, and any other perceived times of danger, and also offers protection to those we love from experiencing the same kind of pain. It is a selfless act committed by those wounded parts of us! Eventually, however, the subconscious, or the spirit, or whomever the governing power may be, feels like it's safe enough and you are strong enough to release those memories and process and deal with it. It is an amazing thing! I completely validate why your inner child kept it hidden.
This all makes so much sense. Why you felt your spirit withdraw for a time, why you have been feeling the way you were feeling. It's so incredible to watch the healthy journey you continue on! I validate your inner child's willingness to share this with you now…You are SO strong, SO healthy, and so ready for what is next to come in your life, and you are SOOO prepared to deal with something like this. Your healing will be/has been powerful and complete and I feel honored you would share this with me. Thank you so much for allowing me to be that kind of friend to you!
I so wish I could write volumes, as you have, to honor the significance of this, the importance of it. I completely honor you and your strength and valor! This is a crucial missing puzzle piece, in the great puzzle of life that you so diligently and patiently continue working on. It inspires me to not give up on my own puzzle, and to continue to strive for growth and honesty and self-love.  Because THAT, is the key to your healing and progress…..SELF LOVE. Amazing, my sister!
Monica: I literally could not believe the answers as He poured them through my mind. It was life altering. I couldn't believe (and yet could) as I realized the control such actions took upon my whole life. You're right, the puzzle pieces that suddenly fit…and all the memories of being asked WHY I was doing things and WHY I couldn't control others and how terribly I felt about myself because of that inability. All of that, makes sense now.
And can you believe all that regarding Brent? And her decision to not have children? Or to FIND AND ALLOW HERSELF TO LOVE THE MAN WHO WOULD FATHER THEM? Jeebus. Unbelievable. Un…believable.
It's like, my spirit handled the mortal experiences she was specifically forewarned about and prepared for with fairly good success. But the things she was NOT privy to (like Brent's infidelity and the sexual abuse) she threw the towel in and flipped God the bird and decided to do things her OWN way. She had zero trust in these "blind" situations, which is exactly why God GAVE her these unforeseen experiences, because He knew she had trust issues. My SPIRIT IS A CODEPENDENT.
Man. She's just used to being able to control herself, I suppose – and took matters into her own hands. I am grateful for His chastisement of her with his Love, and the power I felt in His words – she needed to remember she was not running the show. I understand her absolute, black and white thinking of sacrificing herself so that such things could not continue – to the detriment of her entire mortal experience. I understand that she could recall with perfect clarity every single preparatory thing she'd ever done in regards to getting a mortal body…all the promises she made…all the foreordination…all of it. And in one fell swoop decided she'd do none of it just to ensure that her body NOT feel the demons that my grandmother did and those before her.
And now…now…as we have all surrendered and trusted in that Greater Hand – the fear is gone. The fear that kept me barren and hidden away from love that lasts, the fear of feeling those horrific attractions to children and grandchildren and women – is just gone. It no longer exists in me. And I don't know if it would have actually taken root. I'll never know, but I don't need to know.
And I love that this related to that little girl in the middle of the road that got healed a couple months back. The one who carried the belief of impermanence with a partner in this life. THIS WAS WHY she believed that. And at four years old. And every time the abuse would happen it solidified the already deep pact within herself.
Jen: Seriously, the perfect way ALL of these things fits together is nothing short of mind-blowing. YES! YES! The part about Brent fits perfectly, as well. The need for control of others, then need for control of yourself, your relationship with sex in general, until Adam came along, and how much more strongly you attached to him due to the lack of control you had over the feelings he brought up in you, that he felt for you, and that you felt for him.  He became a part of you on such a deeper level as you learned to relinquish control in your feelings and relationship with him.
Yes, and the little girl…the wounds you described her having, back when you found her on the road and gave her to the Savior to heal,  seemed to be disproportionate to anything you could really describe experiencing at such a young age. But NOW, it all comes clear. She had been battered and bruised by the terribly abusive things done to her by someone who should have loved and cherished her. All of those things led to the absolutely logical belief that you will never find an ever-lasting love and relationship with a man. OF COURSE you wouldn't…your spirit would never let that happen and let the eventual family come to pass where there might be the chance of the abuse being repeated. She took the full brunt of the pain, hid it away from you, and made the executive decision to NOT allow many of the events that you were fore-ordained to experience to come to pass. Yes, that is a co-dependent action…but one we can all understand! So whose decision was it to share this with you, your spirit's or your little girl?
It is soooo fascinating and humbling to think of our spirit having codependency issues, too. It's not enough that our natural man has to have them, so does our spirits! But truly, our spirits can't be expected to be perfect and whole. They haven't reached that pinnacle yet, of course. That part of us needs to heal and recover and learn and grow in ways that may be independent of the other parts of us. It truly boggles my mind!
Monica, I know I don't have the ability to put everything my spirit knows and senses into words, like you do, but I get this on so many levels that I can't even begin to explain. My spirit recognizes truth and my feeble mortal brain can't always quantify or verbalize it to the extent that my soul gets it. I hope you know and feel this, because our souls are connected as sisters and dear friends and confidants. Sometimes I get frustrated with my lack of time and energy and abilities, but I still learn and grow and feel my understanding of all things spiritual expand and burst my heart open, so that it becomes bigger and stronger and even more capable of love.  You are my comrade in this journey of growth and progression…thank you for being that! I love you.
Monica: Yes, yes, yes! The control was so deep that she actually used myself against myself. Meaning, my innate power to love, my inability to let go and rather to hang on FOREVER, and the insatiable need driven by being raised in the LDS faith to both feel guilt and shame and not embrace my own sexuality. She manipulated me against myself. Amazing.
And that was a great question, "Whose decision was it to share this with you, your spirit's or your little girl?" And I thought about it and felt it, and the answer was, my little girl. Because – no matter how much my spirit wanted something, she couldn't actually MAKE it happen unless part of this mortal vessel was in cahoots with her. She still can't control the physical body against the body's will. She needed that little girl, and they needed each other to serve that purpose until the little one decided she trusted enough to give it up. And it wasn't a hard decision for her, like it isn't for any child – she felt safe, so the need to hold on to it left. Despite the cajoling of my spirit, who is still having a hard time with this. She doesn't like it out in the open, she's fearful of judgment as well – this kind of darkness she wants no part of, and doesn't want anyone to know. She's ashamed of it, still…but she had to go along with it because little me decided to end it. And she can't grasp the edges with her spiritual hands, she is being forced to let it go. She's not okay with it, but she knows she has no choice here, she knows the gig's up.
Thank you so much for your validation, kindness, and love. I am not going to tell most people about this, this gigantic shift and understanding that places my freaking ENTIRE life in plain view and comprehension.
And I didn't think of it until you said what you did about Adam, but you are EXACTLY right, and it made me cry (not in a bad way) because it's so true. I did attach more deeply to him than anyone else BECAUSE I could not control the feelings he brought up in me and the selfless, utter freedom he loved me with himself. It was the first relationship where I got to experience the relinquishment of that control – and it was so powerful, my spirit and little girl allowed it to happen. When love is given like that, it's almost like you have no choice. And to know that love bypassed the greatest painful pact made inside me that I have clung to since childhood tells me just how powerful that love was. Love really is all you need, isn't it. But it was like they (little girl and spirit) didn't even know what was happening, either. They didn't feel threatened but they were also swept up in his all encompassing love. A great gift on his part for me to know and experience that even amidst my inability to reciprocate.
How amazing to think that truly – despite my desire and wailing and wanting and being lonely for a man; I was actually the one who was not ready for them nor would let it progress to where it needed to be. The thought occurs to me that Adam's reluctance and distance was not just in regards to him, but because on some level he knew I couldn't get there and what I carried and what I needed to arrive at before such things would be possible. All the different times I have said, "I'm finally ready! I am!" and I was absolutely not. Not to invalidate my feelings of being healthy…but this was a deal breaker. A road blocker. A dead end. And why would any man capable of permanence say Okay! with someone who was facing a brick wall, with nowhere to go!?!? They wouldn't. So, when I couldn't see this, THE MEN DID. Adam did. He never could understand why he disappeared, or the feeling that things weren't right, he never could. This makes more sense of it, for me. Can you believe that?!
Seriously – it's like Pandora's box has been opened with nothing but answers inside. Maybe I've also been given the answers because I feel deserving of them, worthy of them, and also ready for them. We are so sincerely not ready for all the answers when we want them, and I have known none of this and yet still been guided through it all completely and entirely. My spirit DOES need to learn these lessons, which our mortal vessels do better at because we don't remember anything before birth. Walking sightless and memory-less is all right with us and bearable because we were born that way. For them, though…it is not as easy. Which is another reason why the spirit needs the body, to be taught lessons the natural man was designed to teach. Amazing. So, amazing.
Comments