Posted on | December 5, 2016 | No Comments
as written October 30, 2013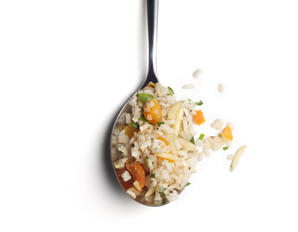 I am grieving the hiatus of my health. In mere moments, my entire world shrunk in scope to the size of one more spoonful of food I was terrified to eat. Trying to re-open to my once vast world from a rigid cocoon of loss and despair, has been almost impossible. Slowly, slowly, one spoonful at a time, I am learning how to eat out of the palm of my once available and beautiful world. Still afraid, but knowing my body needs the nourishment in order to move past this – I must swallow. I must raise the strength to my parched lips and swallow it down. I must. I must. Even in the fear. Despite it. Despite what may follow. I must.
"While we can't control what we are given, we absolutely can control what we do with what we have been given. No matter how harsh. No matter how painful. No matter how difficult." – Dani Shapiro
"Anything that ever happens to you can add value to you." – Oprah
I can make room beside the unbearableness and despair…and make room for some joy. I can allow both in – there is always room, if I choose to make it. Maybe that is one of the many lessons, here. When I find myself craving simple emotional grief because it's a space that is familiar and comfortable, I hear Him say to me,
My love…that is why you do not need more of it. What you need is what you have been given, to teach you what is next. You tried to offer all your imperfections on the altar, in hopes that such surrender would meet the requirements of the trial. But, my love, that wasn't the lesson. It is not how quickly you admit your shortcomings and turn to me in surrender of them with the sole hope of having the situation removed…it is in your motivation in doing so. Offering imperfection is a beautiful lesson you have already learned, my sweet and tender one.
Becoming one in forgiveness and purpose with your spirit, mind, and body is also mightily important – and you have done this, today. It is in the act of abandon; of releasing your sweaty grasp on the timeline of control. It is the humbled, head-bowed offering of deciding to choose life despite the seeming continuation of the infirmity. It is the deep, deep knowledge that in times such as these, my Love and healing still comes; life is still being asked of you to live! Just because you struggle accessing the joy you have worked so hard to feel because your avenues of coping have been tried, does not mean joy is not to be felt.
You are right, my love – you can make room beside anything, for Me. For Love. for Joy. For Hope. It has been a most grievous lesson for you, this I know more than anyone ever will. Your judgment of yourself in how you perceive you are handling it is so delicately and tenderly carried by me personally. I carry you, my sweet. You are in my care. And you are walking out of the other side…I never needed you to learn this perfectly. And it will NOT hinder your recovery from it. You said 'Thank you' to me today, and I have heard you. It was what I have been waiting for. I will supplant you with the necessary faith and courage your body needs to continue healing. I will supplant your mind with peace and all that is required is of you to choose to make room for the joy, and I will be felt. I will eliminate your fear of food, and I will ease the passing of the symptoms as they continue to recede. I will magnify your strength as you take small moves each day to find me, to find yourself, to make room. I will calm your troubled mind, and soothe the anxiety that is a by-product of such an unbearable task – NOT an indicator of your mental state. 
What am I to take away from this, Lord?
You will know when you will know. As always, you feel the enormity of the experience and the grandness of the lesson burgeoning inside you. Let it marinate, let it curate there until it will be made known. It will reveal itself to you, over time, over the years; through service and offering and hard work and courage and animation and dedication and ultimately – of you being you. 
How may I be of service to thee today, Father?
That, is how you say thank you, my amazing child. Your service to me can be found in helping your mother – use your talents to assist her long-awaited and patient request. Honor her as she opens her home back up to you, as it's always been. Let her be your mother once again, it will heal you both. You will find both comfort, distraction, happiness, and a full heart in doing so.
Do not run, my love. Stay here, with me, today. I am the creator, the nurturer, the Savior – let me care for your body, mind, and heart. Serve your mother. Serve your fellow men by continuing to edit the book that has long been in the making. Continue your acts of faith by feeding your body. I will face your fears, my love…because you are facing Me. I stand in front of them, behind them, through them, over them – I rule them. They do not rule you. I love you. Forever and always.
God
Comments