Posted on | November 30, 2015 | 2 Comments
as written October 10, 2013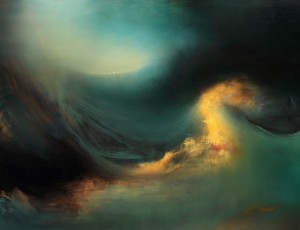 Dear Lord…
What is wrong with me??? I thought I was getting better, and then last night happened. Worst hours in a week. Am I really getting better? I am giving everything I have to choosing faith over fear, and I am stronger than I was a couple weeks ago. But…this morning I wake up and I don't want to trust my own body. Fear. Am I getting better?…
Yes, my sweet. Your body is indeed knitting itself back to full health, with my aid. Sometimes 'setbacks' aren't really setbacks at all, but just the process of healing. Healing in all forms can come in waves, just like grief – as you well know.
I am trying. I am fighting for myself and for the higher truth with everything I have…I don't have any more to give…
I know, my love. I know all too well. And I tell that in that place of grace, is where my body, through the sacrament of my sacrifice – steps in and carries you. If you cannot trust your own body perfectly, you can trust Mine. For I carry you. Did you think you would not need me again, my love? Faith is needed in your life, in big ways.
I am angry at you for making me learn this lesson this way. It's so unbearably hard. I can't fight this looming depression well and I can't live my life to get outside of it. I feel weak and needy, unwell and a bit abandoned. I feel angry and hopeless, even amidst the faith I have been building. I cannot do this any more, Lord…
My Lily. You ARE doing this. You are enduring. You are leaning into me, and you are exercising the faith I wish for you to embrace. You give yourself and your will to me again and again, and you acknowledge that I Am King – your prince of peace. Your everlasting Father. Your Counselor. I feel your emotions and I validate them, but even more do I validate that you have accepted this reality with meekness and humility. I will stave off the self-pity, my sweet – and I will make up all the rest of what you are not able. I would not have invited this lesson for you if you were not able to bear it. But even so, it is temporary – it is not permanent. Already, you have felt the strength in your body and that healing that has been happening. It will continue…be not dismayed by the slow pace. Faith is a slow process, but it will not be slower than you can bear. 
I do not want to harm my body by not getting the proper care for it – you know how much I respect and try to honor this vessel you have gifted me. Even without health insurance, I don't care if it means my body is hurting and needs help beyond what I can give.
Do you trust me, my love?
I am trying, God. I am trying with all I have.
The answer does not lie in quick acting medicines or procedures, Monica Rai. It lies in Me. And in your patience, faith, and trust. I know this has lasted longer than almost any illness you have thus far endured, and I know your searching of pertinent medical diagnoses to calm your troubled heart and even more troubled mind. I understand this need, and I do not judge you for it. I know you are giving me your best. I know you are wanting to promise feats of behavior and even old desires of perfectionism if I but heal you – but love, this is not a punishment. This is a lesson. I do not require perfection, I require your faith. Your trust. Your obedience. I would desire, your love. And I have that – I have that in spades, my love. 
I do not feel home anywhere…and I haven't felt well enough to create a homey space for me here in Long Island to help ease my depression and encourage productivity…I cannot DO ANYTHING TO MAKE MYSELF FEEL BETTER, and it's killing me inside. I do not like it here, I don't want to be here anymore. I don't like Brooklyn either…I don't know why we came…I can only lay there and watch my muscles atrophy and my hope struggle not to snuff out.
Physical muscle can be rebuilt, as you have done countless times and as you will do again. This, was a time of building your faith muscles and nurturing your spirituality – both with me, and with Nick as a couple. That is the muscle you have been strengthening, for it was weak and 'atrophied' and needed tending to. And in my great wisdom, I knew you would not address it in the manner that it needed. So I provided the opportunity for you to do so. I recognize that this is one of the hardest trials you have faced – mostly because in addition to everything else changed in your life, and you controlling nothing – your body and health is also affected, the last thing you have that is your own. But your body is mine, it is gifted to you – and you needed to re-learn this lesson. It is a lesson of the acutest kind, and it will not last long. I know it feels like it has been an eternity already, and that you cannot recall what it is to have a healthy body to live your life. But I do promise you this, my Lily, my brave soul – it is lessening. It will not be as unbearable as it started out as. It will continue to abate, little by little. Do not push yourself, physically. Let your body have the time it needs to knit together once again. Know that the moments of feeling unwell will also abate, they will not remain, and they will continue to be of less frequency and duration than the last. I needed you to reach to me, today. I needed you to know, how desperately and deeply I love you. I needed you to know that I am preparing you – not punishing you. There is a vast difference. You do not need punishing, Monica Rai, you need championing. And we stand all around you, doing so.
Your inactivity and seeming unproductive hours and days will start to have meaning, will begin to make sense to you and you will start to feel the significance and symbolism and holiness this time is meant to teach you and give you. We are here to minister to you – listen, feel of our presence and our communication, feel of our support. You are in a holy sphere, Monica my Love. Embrace it. Lean unto it, unto us – in your want. You have been submitting to this in greater and deeper ways each day. You have shown great faith by going with your father great distances to visit your brother, who sore needed his family. You show great faith by going back to my sweet daughter L's home, which she has lovingly opened to you to share. It might not be your home, but it is a home in which I am welcome. And that is what you need most. Not your own place where you can isolate and be alone, but here – you are surrounded by my Spirit and by women who love you. I validate the difficulty you face of feeling split and stretched, unable to surround yourself with your own beautiful things. But my Spirit is more potent than that, and it is that Spirit that I wish you to embrace, rather than the belongings that have comforted you so much in the years previous.
Yes, this is a terribly difficult lesson. But it has slowed you down enough to keep you here – rather than running away, which you have been trying to do. Stay put, my love…and feel of me. Partake of this love and comfort being offered you. I love that you gave your father the opportunity to bless you, more than once. Heed those words. Heed the faith he has in his marked and powerful ability to access me while laying his hands on your head. Your body will tell you what it needs, do not be afraid to nourish it. It needs those things in order to continue healing.
My darling girl, this too, shall pass. And when it is over, you will have changed, even now – you are greatly changed. You will not forget how this changed your heart, but you will forget the physical particulars of this trial. This is good in my eyes, for your body will be needed — it is needed to carry and bear the children who are waiting for you. A time which looms very close indeed. This in-between time, albeit hard and difficult and pronounced in its potency of lessons — will be short. You will move on to where life is calling you both, starting out a new journey in a new place. I bless this union of yours, and I bless how hard you are both trying to look to me during this time. It strengthens your bond, your love, and your yoked faith in Me. How I love you, and love you, and love you…my darling Lily. You come to me, when you are heavy laden, and I shall give you rest. Be well, I bless you to knit and heal faster and faster, that you might reap the blessings of obedience and of the miracles I deign to bestow upon you. You are my miracle, and I will heal you. Be still — and know that I am God. We love you.
Jehovah
Comments