Posted on | April 25, 2012 | No Comments
as written March 9, 2011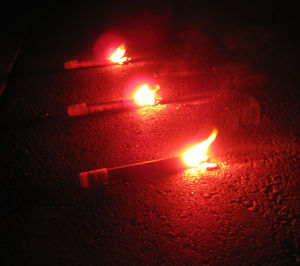 "It has taken me a long time to learn what acceptable, even desirable, behavior looks like so that I can determine what is unacceptable."
CONSIDER THE SOURCE.
What was acceptable was church rules and regulations as well as familial rules. When I gave up the church rules and its culture, and since I no longer lived at home under my father's reign – I had absolutely no guidelines as to what is now acceptable or unacceptable. I did not know what I, me, myself believed to be okay in regards to how I wanted to be treated and spoken to. This road I've been traveling has been the journey of feeling my heart, and allowing that to guide me to what I believe for myself is acceptable and unacceptable.
I also went through the phase of: since I no longer got offended and took things personally, I allowed too much to be said and done to me without boundaries. Only because I could no longer FEEL it, and the feeling of "being offended" had been my life long (and ONLY!) signal that something had been violated or breached. I didn't know how to react or act without it…
I had to figure this out on my own – without a church to tell me what was and what wasn't, without parents and siblings and lifelong friends who I was still susceptible to as they preached and guided me along their own personal lighted flares. And that is exactly what I was given. People sick like me, then people in recovery like me to both look up to and then to lead and sponsor, myself. A single, unbroken line of which I was a part of – that I could look both ahead of me, and behind me; seeing where I had come, and where I am heading and what is possible. All linked by our common goal and pain and drive to become better.
Also – having them side by side meant that when I looked straight ahead, there was nothing but my higher power and my own road and journey. I couldn't fixate on others in recovery with me without craning and straining my neck; so I just didn't. It also taught me my own place, and that I belonged there – and in no one else's arms, space, or turned around in the wrong direction. Just standing there – as they were in their own spaces, not telling me to be like them – taught me how to be. And I am so grateful for it.
"If constructive comments come from my sponsor, whom I know is grounded in the program, I listen and give careful consideration to her words. If the active alcoholic [or whomever it is who has ulterior motives for trying to manipulate me to do something that they need] in my life criticizes me in an abusive manner, I consider the source. Therefore there's no point in my assigning the same weight to the alcoholic's words as I do to my sponsor's."
Among the people in my life, whose words are worth taking to heart right now?…[I listed them.] And then…weigh the words of others in their various places in their lives, and that weight is reciprocal to how deeply I take them unto my own heart. How deeply I allow them to guide me, heal me, hurt me, abuse me.
Interesting…that Adam's name is not on the above list. Maybe that's because he is not taking himself to his own heart – so how could I take him unto mine when he doesn't even exist within his own?
If someone's words hurt – offend – affect – resonate – shame – cajole – cause guilt – bully – impatiently demand – manipulate – blame – criticize: CONSIDER THE SOURCE.
Not all guiding flares are meant to guide you…assign the weight they deserve. Then go light your own!
Comments