Posted on | April 4, 2012 | 1 Comment
as written January 31, 2011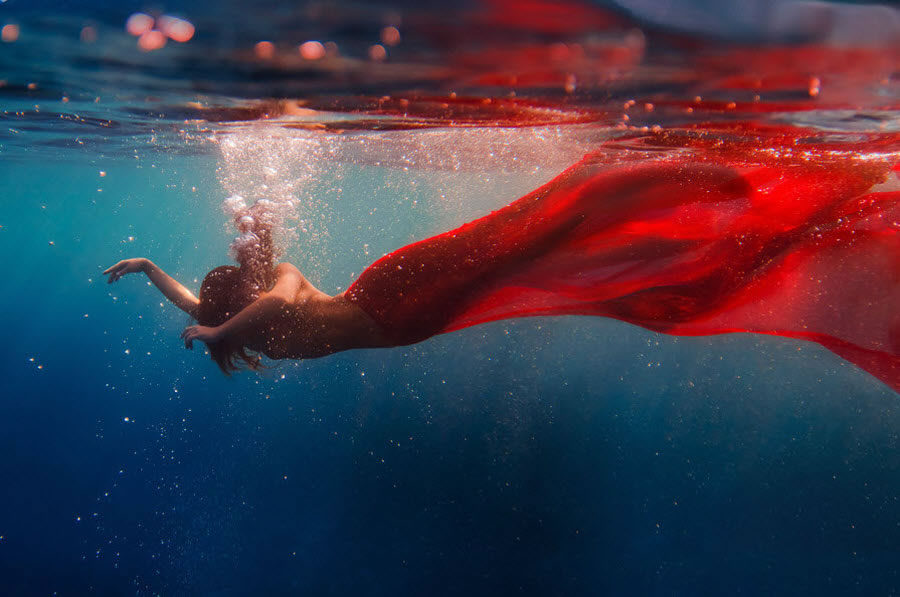 If you need to indulge in an exquisite love letter – this is it. As I compile this and look back, I truly have been the recipient of some of the most transcendent and lush and amazing love letters I've ever seen or even read about. Whether they were music or words or acts of service – I have been sincerely loved in my life. And this one – completely unbidden, unexpected, and amazing after a decade of not being in his presence, was prophetic in its timing and sincere and sacred in its delivery. Never, ever be sorry for being loved.  Every woman should have a love letter like this; to read when we need to. To feel and receive confirmation from when we can't conjure it ourselves. And to show our own little girls so they know, too – how powerfully they are meant to be loved. Adored. Cherished. No matter how much time has gone by, no matter how we think we've changed, no matter.
Me: Hey you.
Kristofer: Hello. How are you?
Me: Doing pretty okay…you?
Kristofer: Hrmmm…Mostly Ok. A little sad maybe.
Me: That's honest.
Kristofer: But it'll pass. Validating it helps it pass. I wouldn't mind relocating…
Monica: Where would you go..
Kristofer: Oh, I don't know… I feel like I need to get out of this town. I feel sort of constantly reminded of my recent problems.
Me: And how does that make you feel?
Kristofer: Ummm, it makes me angry a lot of the time. I feel shunned. Misunderstood. Stigmatized. Etc. You'd make a great psychologist…no joke.
Me: Haha. I'VE just had LOTS of therapy, so it rubs off. I can only imagine how that would feel…my love to you. I saw the pictures of you someone posted recently…
Kristofer: Thank you.
Me: I was wanting to see your face so I was so happy to see it.
Kristofer: Sorry to vent.
Me: PLEASE DO. I'm the best person to vent to. Cereal.

Kristofer: I missed you a lot over the years….
Me: That's an understatement for me. How much I missed you.
Kristofer: I always felt unresolved….
Me: Yes.
Kristofer: And life moved on…and I was even a little afraid to talk to you maybe…
Me: Really?…What was that fear?
Kristofer: Well, I was afraid for several reasons. It seemed that our lives had become quite different. I didn't like the person I was and felt a need to hide…
Me: I can validate that…
Kristofer: And I wasn't sure where you were on your path…
Me: I've been on the Alice in Wonderland path. Somewhere between this world and the next.
Kristofer: I thought that if you had become more religious/spiritual I would not be acceptable to you…
Me: You have always been one of the brightest threads in my heart - wow… well, I can see how you might make that assumption.
Kristofer: That we would clash… and I didn't want to dirty up my feelings about us.
Me: Ah…
Kristofer: Maybe, I thought you'd see me the way I saw myself….Which is to say, you would not like what you saw.
Me: Mmm man that's so honest and I have always LOVED that about you. Thank you for being vulnerable enough to share these fears. They make me love you even more, if that's possible. There's something about you, that has enabled me to love YOU above and beneath and through anything you were DOING. I don't know what they call that. Maybe unconditional love. I just see you beyond this mortal vessel, if that makes sense.
Kristofer: And, really, we had both moved on romantically, and it is sort of impossible for me to extricate those feelings of love from the others…If I'm really being honest. I hope I haven't said too much…
Me: You could never say too much. I know how every time I DO see you, we stay up allll night long. Talking talking talking.
Kristofer: Yes….
Me: And me always wanting desperately for you to kiss me.
Kristofer: "Talking' ha…which I did, on occasion.
Me: So I have to tell you – when people ask me about the "greatest kiss" story, YOU are the story for me. It's amazing how fast the memories fly as I'm talking to you. And I love them.
Kristofer: Full disclosure: I also didn't want to see because I've always been in love with you and I believed that love to be, essentially, star-crossed, and I could never move on if I saw you….
Me: I'm smiling at you right now.
Kristofer: It would be painful, in a way… not to be able to have you…
Me: Yes. it always had a semblance of pain to it – but always seemed so worth it, and then some.
Kristofer: Wow… so much for ceremony– these are not the kinds of conversations IM was made for….
Me: Truly…and sometimes it's the only way they DO happen. But I cannot be anything BUT honest with you. So forgive me.
Kristofer: Let me tell you– there were times leaving your house that I was utterly BROKEN.
Me: I think my heart just leapt out of my chest and landed at your door. Can I tell you – thank you for loving me.
Kristofer: I remember one time…exactly what I was listening to in the car….
Me: In my brokenness and in the midst of being mistreated and ignored and unloved – memories of being loved by you were sometimes the only thing that I had to hold on to to believe I was actually lovable…you have no idea how much you have helped me through the last couple years without even knowing it. You have been one of the rocks I held to, and there weren't many rocks…trust me.
Kristofer: I also remember what we were listening to one night we spent in the barn on New Street.
Me: Do you? I remember you dancing with me, slowly on the porch…the music coming from the other room, softly…until you kissed me. THAT'S my story. But I don't remember the actual song…I love that you do.
Kristofer: Trust me: YOU ARE LOVABLE. Unbelievably, brilliantly, unforgivably so…
Me: Thank you. Apparently, I DID trust you, because your love guided me through.
Kristofer: I'm mad at you, you are so lovable…
Me: LOL I can take that anger.
Kristofer: There was a really feeling of "What the hell am I supposed to do with myself now" after I'd see you…
Me: I KNOW. I literally was undone. I'd be in pain for dayssss. But the kind of pain I wanted, that I've never felt with anyone else.
Kristofer: And contacting you, or being contacted by you recently…it was really kind of perfect in a way…I had spent years getting ready…
Me: I'm so glad! Getting ready…in what way?
Kristofer: And I was not ready. But that's the only way I could ever talk to you…there is no "ready"…
Me: Exactly…there is only surrender, and acceptance, and risk. I felt nervous actually reaching out to you…
Kristofer: By "ready" I mean being the kind of person that I thought you might find acceptable…I know that's silly….
Me: Afraid your love had changed – like I was afraid I couldn't talk to you if you no longer…something. Untrue fear, but it's honest. It's not silly if you felt it. Your feelings are sacred to me. And I honor them. And I want you to know that I accept you. That I always have, and most especially now, as I am stripped of more hardness and laid bare.
Kristofer: Poetry…
Me: Understanding souls instead of the behavior driven by certain pain.
Kristofer: You speak beautifully…
Me: You ARE beautifully…and thank you. All my emotions are intense when it comes to you. Always has been and I'm sure, always will be. As cheesy as that sounds.
Kristofer: I feel the same way. I really love you. Always have. It's strange how life is…
Me: Thank you for that, for your love, for you uninhibited adoration.
Kristofer: How far away from each we wound up…when I always wanted to be close to you from the first moment…
Me: And yet closer, somehow? With experiences and life…understanding similar paths. It's amazing to me that I still feel the same. I so want to wrap myself around you and cover your face with kisses, and force my love and understanding into your hurting heart. Sorry if that's inappropriate…
Kristofer: It's OK. I don't know how not to talk this way with you….
Me: I KNOW. I can't be anything other than how it IS with you. There is no control…and I think that's a good thing, in so many ways. And also, maybe a reason for the distance.
Kristofer: Yes…good reasons.
Me: I laugh now – but I know that regardless of my other romantic interests, if you were around – you were all I could see, breathe, and love. And my actions mimicked that. I remember being afraid – knowing that I COULD NOT SEE YOU while I was engaged and married, because I know how I am with you. Yes. There would be. It's simply truth. If you're near, I HAVE TO TOUCH YOU. And BE touched by you.
Kristofer: Do you know that I was in town when you got married?
Me: I heard…that you were near but couldn't actually show up. And then when I heard that after Anna and I got married, that you and Chris went off and eloped - I felt sad. I felt…incomplete.
Kristofer: Yes…we did.
Me: I felt – unfinished with you. But then, I don't know if there's EVER a finish. If love like this ever calms or makes peace.
Kristofer: I have thought about this lack of resolution for so long……
Me: Me too.
Kristofer: I miss you. I do wish I could see you. There is something healing about talking with you…
Me: That makes me able to love more. Expand more. BE more. I have saved every single email between us. And I read them from time to time. Poetry on the page.
Kristofer: It is amazing…You stirring me up. After all this time. You are making me ache…
Me: Cemented pieces of stone pulverized. And throwing star dust and rock dust and making me sneeze with…missing you. How I love you Kristofer.
Kristofer: I'm lost…I am searching…How can this life be so full? Of mystery?
Me: Inexplicable…ness
Kristofer: Wonderment….
Me: Yup. you ARE real and I didn't just dream up this conversation. 
Ahhhh my heart is all crackly with un-use.
Kristofer: Un-use?!
Me: I've grown unaccustomed to being missed…from the outside in, I should say. I've been loving myself from the inside out.
Kristofer: That's criminal…
Me: I need chapstick on my heart.
Kristofer: What an image! You've got some literary leanings, if you didn't already know it.
Me: Ha, yes I do know. And thank you.
Kristofer: I can't believe how far away you've gone.
Me: Me too…I really can't believe how out of practice I am feeling loved by men. I know I needed it, and it feels luxurious right now…
Kristofer: God, I could utterly drown you in love….
Me: AHHHHHHH. I would love a good dunking.
Kristofer: You would not complain about a lack but of a surplus…
Me: Everything with you is always a surplus.
Kristofer: But I am hungry…and the world is my plate.
Me: That gave me goosebumps. Thinking of you hungry for me.
Kristofer: You are perilously lovely…You're going to leave me twisted…
Me: Ahhh….I am so spun right now.
Kristofer: I wonder what you look like? I see your photos, but they lack movement, dimension…
Me: Why do you do this to me? This emotional transformation…I forgot how potent it is. Even from 2,000 miles away. THAT'S how much it hasn't changed. Amazing.
Kristofer: My apologies…it is not fair…But I've MISSED YOU…
Me: I so need it though. I would love to be seen outside the photos…in all my dimensions.
Kristofer: I would love to lay my eyes on you.
Me: I want to show you how I've changed - how sure I've grown in my power and strength and beauty. Unafraid of it. So that even I can bask in it.
Kristofer: I was never uncertain about the power of your beauty…
Me: I know – and that's why I could never keep your gaze for that long. Who knows what would happen when neither of us look away.
Kristofer: I said…I was never UNCERTAIN. Meaning, to me you have always been radiant..
Me: Thank you. Thank you for always being able to SEE me. And you do. And how sad that there are some who literally can't see the Sun. And so they couldn't see me. Or you.
Kristofer: I mean, spacial dynamics change when you enetered a room…and I don't say that as some flattery. You are positively un-ignorable.
Me: So what does it mean when I am ignored? That has to be some deep level of self-numbing…
Kristofer: I guess you can't see it…I can't imagine you being ignored… I've never witnessed such a thing.
Me: And another reason why I love you.
Kristofer: Looking at your photos. Hope you don't mind. Your joy is so…intoxicating. Flowing. There is something generous about your smiles.
Me: Amazing how you can feel joy through them, how connected you are to me still. And yet, I suppose I shouldn't have even doubted that. YOU are generous.
Kristofer: Do you feel that? Do you feel as unrestrained and radiant and generous as you are to me? I mean, is that intentional? Do you even know it? It might be unconscious.
Me: Yes. I feel it. Much is unconscious, but unconscious is much truth.
Kristofer: But it is there. There is… light…inside you. Seeing you and being near you– it was so powerful for me…
Me: Yes….there is….I have seen it. I have acknowledged it. It is who I am. Thank you for seeing it too.
Kristofer: I've always considered myself to be sensitive and perceptive– a good reader of souls– and I feel as if I could see you…like an angel.
Me: That's what you called me when you walked in the door when I was 14…when we had grown out of childhood and into adolescence…and was so in love with you from the moment you walked in.
Kristofer: Your power scares me…I'm glad I told you that.
Me: My power scares me too, sometimes.
Kristofer: When I was in your presence I felt I had to make you love me, but simultaneously worried about whether I was worthy…
Me: Can you see what kind of power I have? I have learned this the last couple years…and I felt the same way about you. Exactly. EXACTLY. That I had to do anything, everything so you would see me, love me, stay longer.
Kristofer: How did this happen?
Me: It's always happened. Nothing new. Just what always was. And has never changed.
Kristofer: Always… a force of Nature. I really know that I could never really be with you, but I do feel on a certain level like I was made to love you.
Me: That breaks my heart….and I know that.
Kristofer: I haven't felt like this in so long…I just think you are wonderful, magical, perfect…
Me: And I think you are ethereal…haunted…holy…able to feel on levels most will never…beautiful.
Kristofer: Wow. I am powerless…
Me: Too beautiful. You are step one-ing what, exactly…
Kristofer: Ha….
Me: I really don't want to let go, right now. Split open like this. Afraid to walk around wide open, without you to fill it in.
Kristofer: Ummm I am powerless in my love for you…Or perhaps I am powerful in it. But I know that my frame is rattled…
Me: I can feel my spirit throttling inside beautifully…inexorably reminded of…you. This love. Unattainble. Yearned for. Deserved..
Kristofer: You are just too gorgeous to walk among mortals….I'm almost mad at you…
Me: I love your LoveAnger. That strength of feeling.
Kristofer: I am under your spell. I am spouting cliches. I feel like I need to be close to you. To smell your hair. To kiss every crease on your lips. To feel your warmth. How can words do this…just knowing you are out there in the world, existing somewhere, breathing…I want to occupy that space. It is cruel for you to live anywhere but in my arms. You have, with a few clicks on the keyboard, taken me out of my body.
Me: It is a mighty power. And you feel so much of it because I have so much love for you. Remember when the four of us went to the beach in Gloucester, and you stripped down and jumped in the frigid ocean in mid-April…? That's how I feel right now. Unable to catch my breath, shock of the element of water in the spring…
Kristofer: God, I feel spent…
Me: Lol. Spent? I am on fire..
Kristofer: I feel like I have a lot inside…you make me remember myself.
Me: You make love worth it.
Kristofer: I feel like a version of myself that I want to be when I talk to you…
Me: It IS you…these deepest things that rise.
Kristofer: Yes, you help me to see my unclouded nature…
Me: End up being unobstructed by our imperfections and pain because they're truth.
Kristofer: You have always made me feel so alive…
Me: Not dispensable; just molting skins of this life. You're just molting, Kris. Exposing new skin. Just a different kind of rainbow. All colors. All tiers. All time.
Kristofer: I understand that. As if I am experiencing all emotions simultaneously. I feel AWAKE. I feel hopelessly, ever in love. It makes sense that you would reach me now.
Me: I am grateful for the gift you are. I am glad to make sense..
Kristofer: Well… you found me with raw nerves…
Me: And you responded to my broken edges.
Kristofer: Naked…
Me: Completely. Under the brightest lights. And I love you for it all.
Kristofer: I was ready to be overcome by you.
Me: Ahh…Being ready is important, I know – to be able to receive gifts. I have been searching for you in my heart and mind for years.
Kristofer: Thank you for shaking me up…
Me: Thank you for holding me close
Kristofer: For challenging me…for reminding me…
Me: For being strong enough to feel my love.
Kristofer: I always have held you…You have lived in my heart for decades now…I will always have you there.
Me: From that place, I will always have you…please know that in the land of my heart, it is the most beautiful place. That anytime you need, you can walk the earth there. Be loved my me. Find safety. Acceptance.
Kristofer: I really hope that someday I am able to kiss you again.. before it all goes away…
Me: Please…I would love nothing more and everything more.
Kristofer: Thank you, for giving my soul a soft place to land.
Me: You are worthy of it, my love. All of it. Always.
Kristofer: I feel your acceptance…it feels like a warm home.
Me: And maybe if you know I love you like this…it can help you do so with yourself. I am so grateful you can feel it. It pours over you now…
Kristofer: It can and does…I can feel it…I can feel you…your strength…your light. This love is…essential.
Me: Yes! Life always goes on, this is not stagnation. It's simply a portal from this to the next, and in the next you are always there waiting for me.
Kristofer: I love you. That is all. I love you.
Me: I love your love. Being loved by you. I love you.
Kristofer: I'll never get over you. I'll go to my death loving you. It has always been and always will be as long as I breathe.
Me: You once said, "There are a million girls in the world and I only want the one I can't have." The outline of our bodies on the 3rd floor in New st…the outline of you and me. Crossing over lines. Unbound by bodies. Tied in this inexplicable…thing…love…I am yours.
Kristofer: You are really a lovely poet.
Me: You are really lovely…everything. And I truly ache to touch you. Sorry to be repetitive. These waves are crashing and I love to be tossed when it comes to you.
Kristofer: If you touched me…I would be unable to do anything else…But be touched by you for the rest of my life. I never thought I'd tell you that I still love you…
Me: I always knew I would.
Kristofer: I'm so glad you know…I know we are soulmates. I have always known.
Me: And it literally is torture to…not be…have…
Kristofer: And never could be.
Me: 2-dimensional words making me cry. How silly and yet understandable.
Kristofer: I can't even think…I am overwhelmed…I am so overwhelmed…I love you, I love you.
Me: I want to disappear with you in the deep summer night…and swim naked in Green Lake like we once did.
Kristofer: I have never known anything like this. Green Lake! That is perfect! I am shocked…how quick it took me back into it's spell…I had no idea how to say all I wanted to say to you…But you opened me up. Immediately. I want nothing more. My God, I would devour you.
Me: I am ripe for devouring…
Kristofer: God, Monica! I remember the ocean, BTW. I still have a shell. Which I wear around my neck to this day.
Me: You do!? Ahhh…
Kristofer: True.
Me: Along with the deer antler tip from Kevin…?
Kristofer: I have a necklace, a leather string, really…Yes! How did you know? Ugh you must think me illiterate with all this misspelling…
Me: I have seen it. Touched it while it was around your beautiful neck. And no, I do not. I know intimately your intelligence.
Kristofer: I wear it when I need strength power and my true identity. You make me so happy….when you say that. I'm going to need to jump in some cold water after this…
Me: You make me so happy because you exist. Because you reach back in my memory as one of the oldest companions of my life here. I'm useless for anything but loving you right now.
Kristofer: I know that if you were within a 200 mile radius of me at this moment I'd be in the car doing 85 right now….
Me: I know that suddenly 2,000 miles seems like 20
Kristofer: All else be damned. I just can't resist you….
Me: I love that even in my most puritanical obedience and fear and restrictions I was always unable to resist you.
Kristofer: Wanting to express all my passion and yet, wanting to make it worthy…of us.
Me: Kris – it is always worthy because it is always…us. WE make it worthy, we make it so, simply because we ARE.
Kristofer: Yes, I know you're right. We can't help but be brilliant. Together.
Me: !!! Exactly!
Kristofer: It would be fun to laugh with you…
Me: WHAM upside the head like my heart took a missin' and then found itself suddenly, unexpectedly
Kristofer: I was caught off guard myself…
Me: Yes. It so would…to hear you voice, suddenly shy and yet heavy with wanting. There are no words, even with being as good with words as we are.
Kristofer: To say the least. This is madness. It's compulsive. It is undeniable. I fully accept that. I was made this way. Always going to love you…
Me: Maybe we were simply made…and found the same in someone else. You. Me. And wondered where it came from. Where it could go. And for what purpose if it couldn't be…
Kristofer: I know it will sound hokey or corny or something, but there is an element of the holy in this love…that loving you connects me to a greater purpose…meaning…divinity.
Me: A mirror of who I really am. Divine. Holy. Sacred. Otherworldly. You are pure magnificence.
Kristofer: And I think the fact that it is totally and completely inexplicable, unrealistic, and undeniable is almost evidence that it MUST be divine.
Me: Yes, I know it is. But why present something so…without a bridge to feast upon it.
Kristofer: I can't explain it. Except to say that it is. The earth silently awaits its next chapter.
Me: She does wait silently…and I will up the quiet with cymbals and drums and all manner of wild ruckus with the sound of my love for you.
Kristofer: If the opportunity ever presents itself. Ever. If circumstance and fate allow it– I will go to you.
Me: And I will welcome you in.
Kristofer: Someday I will see you again.
Me: Ah, you unravel me and my bones have no strength. Muscles all limp with wanting and grasping onto air that you're not inhabiting right next to me.
Kristofer: The little boy in me is having seizures. Frothing at the mouth.
Me: Froth and all, I will swallow you whole. Then spit you out pink and glowing. Now psycho-analyze THAT! Ha. You are a feast, my Kristofer. Glorious.
Kristofer: I am all about your, ahem, glory…
Me: Love it.
Kristofer: I think you know that I do not tire of you…our encounters were always marathon love fests. Binges. Love Binges. We just had a Love Binge!
Me: Just like today, they always left me weak in the knees and shaky in my resolve to remain mortal. It brings me so much comfort that you have loved me as long as I've loved you. Thank you.

Kristofer: It will always be. Seriously, my motor skills are messed up. I feel like I'd be arrested for going in public in this state.
Me: That will make headlines. INTOXICATION IN PUBLIC…UNDER THE INFLUENCE OF UNREQUITED LOVE.
Kristofer: That's brilliant. I love it! I have loved this…
Me: As I have loved you. Thank you, sweet one.
Kristofer: You saved me…I love you. Goodbye.
Me: I love you…totally weeping right now. Ah well.
Kristofer: Until…then.
Me: Always.
Comments