My name is Monica Rai.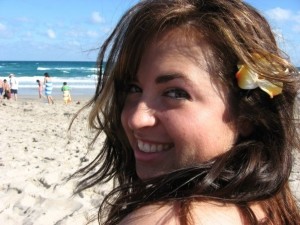 And I am terrified to be this honest. And yet, I am choosing to stand in this fear; drenched up to my chin and sloshing on through. I am trying to accept myself, all of me – piece by piece, by laying it out on the page for all to see. This is my story through the Disease of Addiction; all I lost, learned, found, cried, and laughed through her desolately rich soil. This is the story of how a heart was broken into by being broken from without.
Hopefully, as I follow the resonation within my soul to do this, some one person will feel from it as well. To usher something good from my experience is all I wish. I believe in the eternal continuum of the spiritual connection between us all…and this is why I share my deepest with you. For who are we, if we are not told? It is by telling that we connect, it is by connecting that we feel, it is by feeling that we change, and it is by changing that we truly learn to live.
I am still learning who I am. I pray you accept my journey as just that- my journey. I read some of my words and wince visibly, and others make me laugh out loud, and still others bring me to tears even years later. Under and above it all, but most importantly within: I share the raw agony and lessons learned from this ongoing tempest.
This is what I know for sure: I still breathe. I laughed so hard today I peed my pants a little. A broken heart was the greatest thing that ever happened to me. I have an ongoing love affair with the F word. Validating the parts of me I don't like is just as important (if not more so) as validating the parts I do. I don't need a man to fix me or get me into heaven. I believe in God. I believe in the letter R (redemption. resurrection. revival. resurgence. restoration. recovery. really good food. respect. refurbish. reinvent. resplendent. re-birth). I believe in life itself. I believe I deserve love; to love myself and to be loved by others. I adore the Red Sox. I am a citizen of my own heart. And I welcome you in…please be kind (but I do encourage tomfoolery and a good rousing rendition of God Save the King occasionally). Tell me a dirty joke and I'll be your friend forever.
Bottom line: this is a place where I hope you will feel, where you see the pictures I write and that in some small way help you on your own journey of recovery, strength and hope. It is, simply, the story of a soul.
Here's to us all.