Posted on | March 28, 2014 | 1 Comment
as written July 2, 2013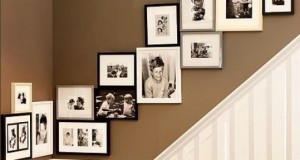 I drove down and said goodbye to my ex-in-laws yesterday afternoon. And my ex-husband and step-son didn't end up making the trip down. They didn't answer their cell phones or respond…when they had committed to come. I was slightly hurt, but also realistic.
I have loved and always will love their beautiful children, all (still) growing an impressive 15 nieces and nephews. I didn't even recognize one of them in the photos they showed me of their youngest's wedding last June. Children whom I have welcomed into this world, baby-sat and snuggled and loved and hugged and taught and cared for. It's an odd feeling, to be swept away from people who were so much of your life. And they, these children, keep growing. Keep changing. Keep getting taller. Changing, just like me. Like all of us.
We ate dinner in their sweltering and beautiful home. My mother-in-law cried a few times, but it was mostly…good. It wasn't as 'home' feeling as it has been these last five years we've been divorced, but I'm suspecting that that's right and appropriate. I love them. They were family. And then…they weren't. But they'll always be. And somehow, in that inexplainable space, it makes sense, without taking up any extra room inside me.
Most of their six children didn't make the trip down to see me and say goodbye. Not because they don't love me and wish me the best, but because…divorce changes things. It just does. I was sad as I drove away, making sure I gave lots of love to Brad and hugged my father-in-law through his awkwardness and she through her tears and the youngest sibling through her mane of crimped blond beauty. They wanted to hear about Nick and my life, and so…I told them. It was only slightly awkward, and mostly full of love like the people I have loved.
When I left, I didn't look back. And I didn't make the trek downstairs to see if my picture remained on their wall…
because it's their wall. Whether I'm on it or not doesn't make the reality of our lives any less hard or real than they are. What I do know – is that each of them love me, as I do them. God, bless them for all they stand in need of…for the years we spent as a family…until we meet again.
Comments