Posted on | July 9, 2012 | No Comments
as written July 19, 2011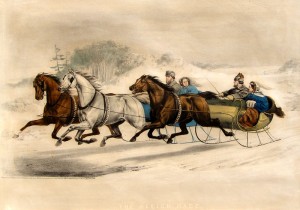 So I've been fairly ok this week. Until yesterday. The details don't matter, but what matters is: trigger pressed = launch myself headfirst into a pit of princess bride despair. Total crushing disappointment. Meaning – I had put Adam in the same category as me when it comes to physical intimacy/sex – that we're not attracted to someone unless we love them emotionally/intellectually. I simply don't give a shit about any hot/gorgeous person, I could care less, unless I actually love them. Being interested in the person allows me to then be attracted to them. So with that little insignificant trigger, I immediately shoved Adam back with the "Brent's," who are sex addicts and are unable to be loyal or even fucking care that their disgusting lust crushes those who love them. Yes – I went extreme. I went full armor incinerator-deep extreme. I understand that. But still -
I went postal inside anyway, because I couldn't control my reaction to it. Step on a mine, and it blows (inwardly, but still – it ain't any less quiet and destructive just because it doesn't LOOK like I'm feeling anything to the casual observer.) It's simple math. Angry. Pissed off. Irritated. Hurt. Numb. For the rest of the day. And I didn't know why at the time, I just tried to sit in it and let myself be there, because it was what it was. After a while, a barrage of negative self-talk barreled its way in. THAT was new. I realized then how LITTLE negative talk I actually entertain these days. Like, it's been MONTHS since I've had much of any. But this sleigh ride was like slaps across the face, because it had been so long since the thoughts had trampled through: "You're fat. You're ugly. You're unsuccessful at work. They don't need you. You're not good enough." I looked at these thoughts in a kind of wondered stupor, amazed that they were there, wondering why they were, and knowing how awesome it was that I don't struggle with them hardly at all any more. And realizing how much I hated them, still.
I made myself go to a meeting, which was about Tradition 7. Being fully self-supporting. I was glad I went. But I left as soon as 9pm rolled around, not wanting to talk or see anyone. My emotions were broiling, and I couldn't think about "Why" because I knew that would put me back in my head, and away from my feelings, and I wanted to move through this as quickly as humanly possible. Went home, got ready for bed, and launched into some Harry Potter book to escape.
When Michelle got back around 10, she sat down on my bed and asked me what was the matter…I am sensitive to how capable you are of truly listening. If I don't feel you don't want to hear, then I don't open up. I don't open up much at all, I know this about me. But lately I've felt that some of my friends aren't able to care as much (trying to see around their enormous individual pain), and so I don't open up and talk about it. Plus, I'm sick and fucking tired of being thrown through the ringer with the same old crap. Mostly, the same old person. I get that he's my only trigger around these days, but I'm TIRED of it. Anyway – she was listening. And there. And not interrupting. So – I talked. And as I talked, the answers came:
I'm angry. I'm angry that 'woman-related' issues still bother me and I'm angry that I put Adam right back in that extreme category for such a little thing and I'm angry that Brent fucked me up so much about it and I'm angry that it's still there inside me in some capacity and I'm angry at every single person who created/enlarged/inflamed that wound within me and I'm angry that it's not all the way healed!
I'm angry that there is absolutely nothing that Adam does for me, and I'm angry that there are no boundaries to adjust to protect me from this because THERE IS NO INTERACTION BETWEEN US! There is no friendship, there is no caring on his part, there's NOTHING. There's nothing for me to bound FROM or FOR! I can't readjust when there's no CONTENT to create boundaries around. I'm angry that my only option seems to be to create walls, because there's no substance for boundaries, and I don't want to create walls because that's unhealthy.
I'm angry that once again, I see yet another woman (strangers! friends! come one, come all!) be cared for by him so tenderly and consistently. And me be so ignored. He does not speak to me. He does not talk to me. He does not include me in his life. There is absolutely nothing – except all that simmers under the surface between us that we do not say, and that he does not address. I am angry that I watch woman after woman fall into his open arms, his life, and now – his home. While I am not invited to his home unless he is not there, only to feed his dogs who mean the entire world to him.
Slowly, slowly…he has withdrawn every aspect of our connection. Until now, there is simply nothing left. And I have watched it happen, day after day after day after day. 820 days, to be exact. EIGHT HUNDRED AND TWENTY DAYS. 19,680 hours. Even better. And as he faded away, I had a choice. I could trigger his own wounds by playing the game to extract and manipulate attention and love and care from him – in order to fill my needs and keep him close. Or, I could choose myself and be honest and let him leave and take care of my needs myself. And every single time a woman would come into his life (for the hundredth or first time) and I would watch their victim-esque pleas and shattered lives and watch him kneel at their thrones…I was reminded of the love he was not giving me. The friendship he was not sharing with me. And how easy it would be to play that game once more…to have him again, even for a moment. I know that game by heart. It's still engraved in every vein in my body and carried by my cells. But I chose not to. Because to do so – would be dishonest. To do so, would be to be dishonest together, with him…dishonestly.
So every single day, all 820 days…I have chosen to be fully self-supporting. I have chosen myself over my need and want and love for him. I have shown self-love and strength. I have also chosen debilitating loneliness and a broken heart. And every day when I made that choice, I watched him slip further and further away. Until now…today…there is nothing but an angry man who snapped at me this morning – who will go home to the women who await to cry and flounder and flap at his feet until he picks them up. But I…I carry myself. I kneel at no man's feet except God's.
But fuck this is a lonely and quiet and expansive space. I choose not to love him anymore. It's my choice. As I've proven for 820 days, when I have chosen myself over aiding in keeping his wounds alive, as well as my own. God? Are you listening? I hope you are. I hope you saw me choosing myself 820 times when the man I loved was shoved in my face all day every day without being available to me, but available to all those whose wounds still possessed their behavior and thoughts – and I didn't take the bait. Every day he has been dangled there, the elusive vessel of all that I have ever wanted – and still I did not take it.
Because I want reciprocated love that comes from the heart, not from your wounds. And I won't settle for anything less than that.
But God…how this hurts, today.
Comments