Posted on | November 21, 2014 | No Comments
as written September 22, 2013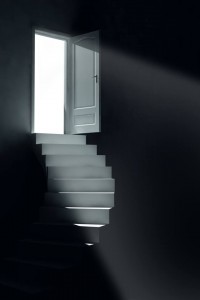 On the evening of September 19th, I got sick. Very, sick. There had been over a month of ever-increasing nausea and stomach issues, of which no answers or remedy had surfaced. That Saturday night, I seemed to fall from the crest of a wave, and my physical body railed against me and I sat on the bathroom floor in Nick's tiny apartment in Brooklyn, hour after hour, sinking ever deeper into the anxious depression that I had been trying to stave off since leaving Utah. I didn't know what was wrong with me; my body didn't seem to know, either – so I remained in this state of stomach and mental torture without relief. Two days passed in this manner, and I couldn't eat…I couldn't sleep…staring at his blinking clock wondering if I was going mad…and my strength disappeared so quickly I was more afraid than I could remember being.
On the morning of the third day, I knew something had to change. I needed help. Nick practically carried me to an insta-care, where they tested for several immediate things, and I thought I was going to pass out just trying to walk by myself to the examination room. They gave me an anti-nausea pill, and that seemed to help…both my desperation and the exhausting physical symptoms. We ended up walking home in the bright blue September sun, and I felt Hope resurrect her tired head. But a few hours later, I was right back to where I had been. And the disheartened observation that it took only days to unravel me entirely, ushered in the new wave of pounding humility that brought me low.
"What is the definition of humility? 'Absolute humility,' said AA co- founder Bill W., 'would consist of a state of complete freedom from myself, freedom from all the claims that my defects of character now lay so heavily upon me. Perfect humility would be a full willingness, in all times and places, to find and to do the will of God.' Am I striving for humility? Today I Pray: May God expand my interpretation of humility beyond abject subservience or awe at the greatness of others. May humility also mean freedom from myself, a freedom, which can come only through turning my being over to God's will. May I sense the omnipotence of God, which is simultaneously humbling and exhilarating. May I be willing to carry out God's will. Today I will remember Humility is freedom." –A Day At A Time by Anonymous
Where there are no immediate answers, there is desperation and fear. I did not know what was happening to my body, mind or soul…only, that it felt like just the beginning of something, some place, some experience, some lesson I didn't want to have.
Posted on | November 20, 2014 | No Comments
as written to Nicholas September 18, 2013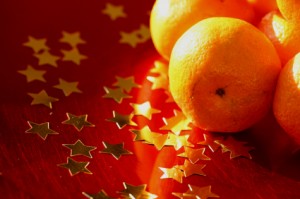 Thought I should be straight forward this time in my subject line – I don't need to stop your heart. Not that bitchy way, at least.

I just wanted to send you some love. Just a few minutes ago, I was reminded how difficult a long distance relationship can be, and it made me remember ours. Yes, it was hard. And yes, sometimes it wasn't. And yes, we made big decisions based on intense moments with lots of silence and time in-between. But all those trips and all those moments, whether together or apart all equalled some cumulative mass of goodness. Somewhere in all those skypes and texts and visits and travels and phone calls and yes, all the in-between quiet time – we made some pretty awesome glue. Love glue, man…we made love glue.
No one's relationship is the same as another. The parts of our friendship and adventures and trials are owned by me and you; we get to be the ones on this wild ride. No one will know what's best for us besides you, me, and God. He knew this was how it needed to be; all these confusing, moving parts. So I trust Him. And I trust you. With my heart, my life, and my future.
So here we find ourselves, still in a semi-long-distance-but-at-least-less-than-two-states-relationship…floundering in the crazy chaos of our decisions to be closer. Lieben Shiza. I want you to know how deeply, sincerely grateful I am for you. If God could but show you a tiny portion of the tears, work, faith, hopelessness, hope, and resurrected dream of all I felt before He allowed us to meet – you might know just how deeply I love you now. I pray that you might feel some of that – for no other reason than to bring us closer, and that God is truly good.
Your manners make me feel like you know what you really have in me. (Which is the most amazing woman ever, hmph). Your patience and compassion is how I feel your respect. Your companionship in jumping ship and swimming in a foreign ocean helps me tap into my own bravery, and gives me comfort to know I'm not doing this alone. This is an Equal Partnership.

Your affection is like Christmas; warm fires and eggnog and sweet oranges and bright cold snow and of COURSE spicy Pfeffernüsse cookies. You make me happy. You are the blessing I always endeavored to deserve, but at the same time only wondered if I'd ever have. I never want to lose sight of that. So I'm saying it again, to you. I love you so. Thank you, for all that you do and give for me and for us, every day. I see it. I notice it. I am grateful for it.
They say in the mundane of the every-day, the irritations and habits of human habitation and sanitation that the magic can be lost. What I know for sure is that while yes, there really isn't a sexy way to blow your nose – the real magic is never lost, when there is love to be felt, given, and received. You are magic, for me. And I love you so.
Yours always,
Sweet Stuff Cream Puff Squishy Love Bug
Posted on | November 19, 2014 | No Comments
as written September 5 to 8, 2019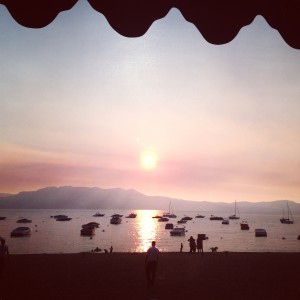 We flew to Reno on Thursday for a wedding Nick was a groomsman for in Lake Tahoe. Besides some unwelcome stomach stuff (breathe. don't puke on the plane) it was a fun trip. The hour drive from Reno to Lake Tahoe in the gold colored, smooth-riding rental was so beautiful: Wide open and views for miles, it reminded me of Utah and I felt like I was home again. Smoothed the crinkles on my heart.
We checked in to the Montbleu (gross hotel. Beautiful location – but don't want to stay here again. Hasn't been updated since the 1970s, but was posh then – pink marble and gold fixings, dirty carpets) and Nick went out for the bachelor party and I chilled and got some hot tomato soup and fell asleep. The entire venue (rehearsal dinner and wedding ceremony and reception) was at the personal home of Dave Kingman, former NBL player. A beautiful, incredible estate on the lake, with tents and tennis courts and golf course and beautiful fire pit and towering pines and lush green grass. The sky was a bit hazy from the California fires, but it was utterly stunning. They practiced the ceremony, I finally met the bride (incredibly awesome. Affable. Deep. Funny. GORGEOUS. Smart. Love her already) and the rest of the wedding party. After, we headed to the beach where there was food and sand and sunset and water. Always love that combo.
The wedding day all the groomsmen got ready together along with pizza and scotch and such

The ceremony was officiated by the couple's good friend, who quoted Princess Bride and ended with, "By the power vested in me, from some free website…" it was perfect and short and lovely. We had cocktails, dinner in the tent, dancing, chatting, then finished the night around the fire with Dave Kingman himself. He welcomed us back anytime. #SCORE
Sunday we slept in, then drove halfway around the lake to see the views of Emerald Bay (ridiculous. Other-worldly), ate at Red Hut diner, then headed to Zypher Cove to catch the MS Dixon for a sunset dinner cruise. It was awesome. Steak and salmon and coffee and breeze and water and romantic dates, staring at the stars. It was truly the perfect day. Best line of the weekend – Nick: "Your prettiness beats me, POW POW!". So EFFING CUTE. I love him!
Posted on | November 18, 2014 | No Comments
As written August 31, 2013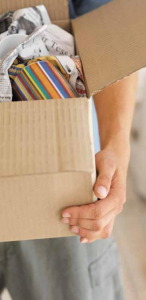 Moving IS. A. BITCH. No one ever has a wonderful moving experience unless it was done for you and you weren't even there. So for the sake of all the DIY-ers, I'll add my own war story to the mountainous range: U-Haul charged my card twice for the pods that were shipped across the country. In calling, they (3 separate reps) couldn't find my account, transferred me like crazy, unhelpful, unreliable, didn't deliver, didn't show up, didn't call, we waited for hours and hours, finally showed, I can't even write down the full crappiness that happened with U-Haul. But EVENTUALLY we had two pods emptied into my 10×10 storage space in Long Island, the drivers left ($300 later), and Nick and I were left to sweat it out and haul the stuff and pack it into the space in a way where I could access the stuff I needed and not worry about the stuff I didn't.
It was so stressful, hot and humid that both of us hit our limits (because we had to be in the newly found and rented Brooklyn apartment for Nick by 1pm) and because we irritatingly found that both of us do things in different ways – imagine that! So, because we needed to be moving faster, Monica stopped moving and started crying. Just like that and she's four years old again and sitting on the ground, giving up. During one of my stuttering, tear-filled breaths I turned the box in my arms around to get a better grip, and saw…
"I LOVE YOU!!! YOU CAN DO THIS!!!!! :):):)" written in black sharpie in the unmistakable handwriting of my sweet Hailee. The five exclamation points gave her away, as well as the smiley faces. I cried harder, but this time with a grateful smile on my sweating, tired, emotional face. And in that, I found the strength to stand up and keep going. I found several other notes on other boxes as we carried them in, and each one put me back together where I was starting to break apart. I said a quiet, fervent prayer to God to bless my angel friends, fresh tears coursing because of how life-saving true friends are.
Later that day, when Nick and I could finally joke again, it was that, "Welp, we didn't break up. So there's that." and burst out laughing. And I knew that when life becomes that stressful (as it does), I still wouldn't want to do it with anyone else.

Posted on | November 16, 2014 | No Comments
as read August 30, 2013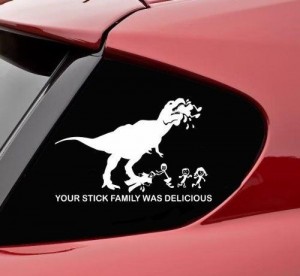 So. It's the end of August. We've been in New York for a month, now…spending tons of time with family and with each other and looking for a place in Brooklyn for Nick to live. It has felt good to just…not have anywhere to be, to get up when we want to…but.
But what am I supposed to be doing?…
There is this throbbing ache in the back of my life that makes me feel, adrift. Uncertain. Untethered. I don't know what to do with myself. Get another job in the corporate world? No, that just doesn't sit right. And then I found this…
"It is a mistake to look too far ahead. Only one link in the chain of destiny can be handled at a time."--Sir Winston Churchill. Thanks, Churchy. I needed that today.
"How many times today will we think or say, 'I wish I knew what was going to happen'? We can find contentment in the knowledge that God will take care of us, regardless of the outcome of any situation. And even more importantly, God already knows the outcome, and we'll know it too when the time is right. We never need to worry; all is well. We're given the knowledge and direction we need when we're ready for it.
If we had known two or three or ten or twenty years ago that we'd be sharing our current journey with non-using, non-drinking men and women, we'd likely have expressed horror and disbelief. And yet we're here, gratefully so, living more peace-filled moments than we would have ever imagined possible. We got here, little by little, with God's care. We'll get where we're supposed to be in the same loving manner. I will trust each moment of my life to God's loving care."
In God's Care by Karen Casey
PS it feels AWESOME to get away from the endless minivans with the over-used family stick figures…but then to come back east and see this one? PRICELESS. #HOWIKNOWIMREALLYHOME
keep looking »