Posted on | May 19, 2013 | No Comments
as written January 23, 2013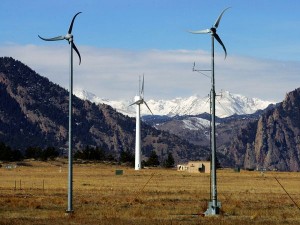 Thursday night I flew to Denver, almost faster than flying to Vegas – and Nick picked me up in a HUGE black Suburban Tahoe ("Life shit," he says with a grin). We ate at the nice Sheraton Hotel's restaurant; garlic fries and guacamole and deviled eggs. He was up early for work, and I hopped in the shower. When he was done we drove around Denver a bit, and ate a late lunch at the Black Pearl (pirates, yay!) and had Bloody Mary Oysters, duck salad, edamame and corn cakes. [I know it's totally obvious that food brings me no pleasure whatsoever.] The weather was beautiful…
Then we drove around and got lost, going west towards the mountains. It looks like the scenery from Return of the King (Lord of the Rings) during the final battle. It was so beautiful, past the huge windmills ("Is it the wind that moves those?" I asked him, wondering really if there was a motor attached to help when there wasn't wind but he laughed for ten minutes straight at my apparent blond moment), and found ourselves in Eldorado – where allegedly the residents chased out the sheriff. But past the "When white men came" sign there was the Eldorado State Park, and we paid $8 to drive through the stunning canyon and go the bathroom in the visitor center, covered with snow. Back out, and stuck in a ton of traffic where Nick had me figure out all the buttons and pulleys and whistles on this huge car. The winner was when he grabbed the shifter and asked, "What does this dildo thing do?" and proceeded to throw it into another gear…good thing it was only into neutral and good thing we were stopped in traffic so his foot was on the brake. It was my turn to laugh for 10 minutes straight.
We ate at Popeye's Chicken (my very first time – best greasy date ever) and then met his family at the Go-Kart place to do some racing. It was the first time I met any of his family. The racing was really actually fun, I just hate the fumes and they make me sick. BUT – I came in third, right after Nick so I had a blast. We then went back to his brother's house, where they did a lot of talking and then we played Pollack Poker, a memory and luck game that I stayed in 2nd place until the very end when Nick beat me by ONE POINT. Boohiss. When we finally left, Nick was visibly upset because he felt I had been treated like I wasn't even there. I felt bad only because I am used to being the one who brings people closer, and feeling like a wedge or a rift in-between makes me very uncomfortable and hurts my heart. We drove through the dark, and I sat there and held his hand while I could feel the tumultuous emotions run through him. And…I couldn't fix it. I could do nothing to help him feel better, because I was the reason. Me. It is a HORRIBLE thing for me to feel and a terrible place for me to sit in. But I know I can't do anything about it. Except trust him. And believe him. And let them have their opinion of me, as they're entitled to. This is a hard situation, here…for me, for sure. But that night I fell asleep in his arms, feeling his love and his sorrow and anger.
Saturday morning we had breakfast brought in, got ready to go, and then I felt this strong, unignorable prompting - pray with him. So, I asked if he would. He said he'd like to. We sat on the bed together and I prayed, and then he prayed. Our first prayer together. I expressed my gratitude for him and for what we were doing, and asked for guidance and strength. He did the same, more eloquently than I did. Then finally left to drive to Golden, CO. It took us 1.5 hours to get there, through amazing canyons and beautiful scenery – and we talked about all kinds of things, from racism to minority issues and everything in between. When we got there, I realized I had been to Golden before – Red Rocks a couple years earlier. It's a quaint town but we knew we didn't want to live there. We ate at a Yelp! suggestion, Bridgewater Grill where he had the most amazing BBQ Chicken Sandwich. I was looking out the window to the blunt plateau and the slow setting of the sun, when he brought up the hard stuff.
Among other things, he wanted to understand how my blog was benefiting women and bringing them to God when I was writing about, for lack of a more acceptable singular word, sinning. I understood his question, and I understood where he was coming from – but what I couldn't seem to do, was express myself in a way where he could understand why I needed to. For me – I felt that the things I have shared have been integral to the story of my journey, including the seeming 'inappropriate' details because they were my experiences that led me to the healing of my own sexual past; my abuse and dysfunctional patterns and then to find I could be healthy and what happened between he and I was the miracle that told me that.
He wasn't understanding where I was coming from and I found myself getting upset, and it was a lot of hard things to hear. Feeling rejected by his family, some other sensitive issues and my inability to adequately explain myself made me angry, insecure, and frightened.
He was trying to understand and asked me about the purpose of writing and how shouldn't it be for others? To be sensitive to others? And I, with only my own experience to draw upon could only desperately express inadequately that no – absolutely, unequivocally NO it shouldn't be for others and how I had spent my entire LIFE doing it for others and the one thing this website gives is my own voice – and I can't and won't temper it to make someone feel better about something and that it's not my job to MAKE them feel better about, and we both escalated our points; louder and more frustrated as our words seemed to bounce off the walls we were both putting up.
I am not an animal, I am actually incredibly sensitive but I'm no longer a slave to all the wishes of everyone else in my life…and we argued about our differing conceptions of 'honoring' and all that means or doesn't mean but I couldn't make him see where I was coming from and he couldn't make me see his and the communication got so painful that I just wanted to disappear. He got angry and anger is still a fearful thing for me, something I don't trust – I don't trust someone while they are in anger, if that makes sense. The final apex was when he expressed his real hurt that when he first asked me his question that my response was to laugh softly, and that my first inclination after that was to defend inappropriate content on a blog that he thought was intentioned to help women and how could I not separate the two? Finally we both got quiet and he got out of the car, slammed the door and walked away and I put my face in my hands and just cried.
…
Twenty minutes later he came back, and we started the drive back. After a long while in silence, I tried again. I asked him what it was he needed from me, because we weren't communicating well. I told him I was sorry, that what looked like me laughing at his vulnerable question and circumstance was masking a sadness that I didn't want to express. He took a deep breath, and talked about how defensive we both got, instead of really communicating, and that it makes him afraid when I disappear inside because he doesn't know what I'm thinking or feeling and he can't reach me.
I was proud of myself for not disappearing entirely, to sit in the presence and face of anger and not disappear – is pretty much a miracle for this woman. I know that anger in and of itself isn't a bad thing, but it is still scary for me. We drove home the rest of the way in a more peaceful but distraught silence, exhausted beyond anything. We went up to the room, where he pulled me into his arms and said his apologies too. I told him how hard it was to be in this position, helpless and watching how much it hurt him. We shared a lot of things, and when it got difficult again, I would pull away and turn my head, a partial disappearing – and he asked me intensely -
"Will you just accept my love? Will you just let me love you?" 
And I knew I had a choice, and I decided to be vulnerable and said yes and meant it and turned back into him and into us and let the experience draw us closer, rather than farther apart. The wedge driven in between stopped there, outside of he and I – it didn't start one between us. Maybe that is the miracle.
I knew, driving home…that this was the reason God prompted me to have us pray together. That He knew the struggle we would face later that day. Tears of gratitude washed down my face, and I let him hold me and love me and I accepted his love and gave it back in return. "So, we'll both have to do better." And then, as sleep closed our eyes, he slowly turned to me, "Let's do better tomorrow," he whispered against my lips. Tomorrow, I thought as I drifted off, when you're still here. He is a man who stays for more tomorrows. Even after days like this one.
…
Later the next night, back in Salt Lake in my apartment, I sank to my knees in heartache and tumult. I asked God for peace. And instantly, came His reminder that He had prompted us to pray together. I cried as I realized it meant He was on our side…together…together. I texted Nick:
I'm so grateful I felt so prompted by the Spirit for us to pray together yesterday. As I sort through all my feelings and struggles regarding all we talked about, I found myself looking for peace tonight. So I asked God to help me find some – when the answers aren't immediately clear and I can't express myself well and all the other things, He just reminded me of one thing: He's on OUR side. Me and you. The family we righteously want to pursue and create. He wants us to succeed. He blesses us. He gives us the tools to access the strength we need to figure our way through. Yesterday, that was prayer. I'm so grateful for that and I feel His love as I write this and I feel His hope for us and validation that we're doing the right thing. We, are the right thing.
With that kept at the forefront of my heart, and as we continue to put Him and keep Him between us, I find the peace that tells me it's also His will as well.
Amen, Nick replied.
I am still…working through what all this means and how I feel about it. I am finding myself this week a bit insecure and nervous and afraid…as I have to lean back and trust his love for me and trust him to work through his own issues as well regarding me, his family, and his future. I am being forced to trust, and being asked to accept love all at the same time. But in very different ways than I'm used to. I'm being pushed and prodded, and I am a thousand percent out of my comfort zone. But in that uncertain space, I can turn to God like I've learned to do. I can love myself. And…I can let him love me, and I can accept the love he gives.
Amen, indeed.
Posted on | May 16, 2013 | No Comments
as read January 22, 2013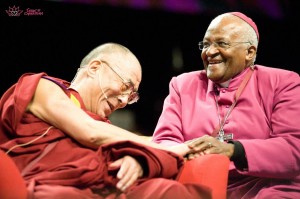 "The Dalai Lama, wearing an orange visor, was on stage sitting next to Archbishop Desmond Tutu, who had just flown in from South Africa. The Dalai Lama sat in his usual lotus position on a leather armchair that was a size too small for his folded legs. His knees stuck out a smidgen beyond the armrests.
"My main concern," he said to Tutu, "what's the best way to talk about deeper human values like love, compassion, forgiveness, these things. Not relying on God, but relying on ourselves."
Tutu was hunched forward in his chair; he was carefully examining his hands, which were resting on his lap. He was dressed in a dark suit and a striking purple shirt with a decidedly magenta hue. A large metal cross hung below the clerical collar.
The Dalai Lama said, "I myself, I'm believer, I'm Buddhist monk. So for my own improvement, I utilize as much as I can Buddhist approach. But I never touch this when I talk with others. Buddhism is my business. Not business of other people. Frankly speaking"—he stole a glance at the archbishop and declared firmly—"when you and our brothers and sisters talk about God, creator, I'm nonbeliever." He laughed, perhaps a little self-consciously.
It seemed to me that the Dalai Lama's feelings about God have changed over the years. In an early interview, when I asked him if he thought there was a God, he answered simply, "I don't know." He took the view of an agnostic: he understood that it's not possible to know one way or another whether God exists.
"In Buddhism no creator," the Dalai Lama said at the Chan Centre. "But we also accept Buddha, bodhisattvas, these higher beings. However, if we only rely on these higher beings, we would just sit there, lazy." He leaned into his chair, threw his head back, and rolled his eyes heavenward.
"Won't help, won't help. So that's my view," the Dalai Lama concluded.
Tutu crossed his arms in front of his chest. He looked pensive, deep in thought. Then a smile creased his face.
He said, "I was thinking when you were talking about God or no God, who you blame?" Tutu lifted both his legs from the floor and rocked back and forth in his chair. He was gripped in a fit of uncontrollable mirth. Perhaps it was an inside joke. If so, I didn't get it. Perhaps he meant that if there is no God, then there is no one to blame but ourselves?
Tutu stared at the Dalai Lama as his trademark giggle filled the hall. The Dalai Lama then bowed deeply in homage, his head nearly level with his folded knees. He whipped off his visor and saluted his South African friend with an exaggerated flourish. Both men seemed to derive an enormous kick out of Tutu's cryptic question.
Tutu said nothing more for the longest time. He was gathering his thoughts, preparing to expound further on the subject.
Although diminutive, all of five feet and four inches, his is an imposing figure. His facial features are broad and remarkably plastic.
Before Tutu could resume, the Dalai Lama pleaded, "I think . . . maybe I interfere. May I respond, just a little, just a little?"
"Yeah, yeah, yeah," Tutu screeched in a loud, high-pitched voice that took the audience by surprise. He turned completely sideways and trained his eyes on the Dalai Lama, his face one of pure animation. The two elderly spiritual leaders, for one short, unforgettable moment, became kids again, horsing around and thoroughly enjoying each other's company. At one gathering in Oslo, after a particularly rambunctious episode, Tutu admonished the Dalai Lama in mock seriousness, "Look here—the cameras are on you, stop behaving like a naughty schoolboy. Try to behave like a holy man."
The audience at the sold-out Chan Centre was delighted with the bantering. It was heartening to see that these two global icons did not take themselves too seriously. That they could, without being the least bit self-conscious, display such childlike playfulness. The Dalai Lama was carried along by the archbishop's animal vitality, his irreverence, his lighthearted theatrics.
He was so in synch with the African that he did something I have seldom seen him do before. He interrupted Tutu, with no regard for niceties or etiquette, in mid-thought.
But now that Tutu had given him permission to interrupt, the Dalai Lama turned serious. He said to the archbishop, "The problem is, if we involve religious faith, then there are many varieties and fundamental differences of views. So very complicated.
"That's why in India"—he pointed a finger at Tutu for emphasis—"when they drafted the constitution they deliberately used secular approach. Too many religions there"—he counted them out one by one with his fingers—"Hindu, Islam, Buddhism, Judaism, Sikhism, Zoroastrianism, Jainism. So many. And there are godly religions and there are godless religions. Who decides who is right?"
Now that the Dalai Lama had his say, he put his orange visor back on his bald pate.
Tutu replied, "Let me just say that one of the things we need to establish is that"—long pause—"God is not a Christian." He paused again and turned to look at the Dalai Lama with a mischievous glint in his eyes. It had the intended effect. The Tibetan leader laughed with abandon. Apparently, Tutu was not done with horsing around.
"Are you feeling better?" Tutu asked the Dalai Lama, who inclined his body far away from his friend and covered his eyes in mock surrender.
"We could go on, but . . ." Tutu turned thoughtful. He enunciated his words with great care, and paused for a long time after each phrase. He picked up the Dalai Lama's earlier thread. "The glory about God is that God is a mystery. God is actually quite incredible in many ways. But God allows us to misunderstand her"—at this, the audience went wild; the applause was loud and spontaneous—"but also to understand her."
"I've frequently said I'm glad I'm not God," Tutu continued. "But I'm also glad God is God. He can watch us speak, spread hatred, in his name. Apartheid was for a long time justified by the church. We do the same when we say all those awful things we say about gays and lesbians. We speak on behalf of a God of love.
"The God that I worship is an omnipotent God," Tutu intoned, opening his arms wide. He paused to let this sink in. Then he said, sotto voce, "He is also incredibly, totally impotent. The God that I worship is almighty, and also incredibly weak.
"He can sit there and watch me make a wrong choice. Now, if I was God," he said as the hall burst into laughter, "and I saw, for instance, this one is going to make a choice that is going to destroy his family, I'd probably snuff him out.
"But the glory of God is actually mind-blowing. He can sit and not intervene because he has such an incredible, incredible reverence for my autonomy. He is prepared to let me go to hell. Freely. Rather than compel me to go to heaven.
"He weeps when he sees us do the things that we do to one another. But he does not send lightning bolts to destroy the ungodly. And that is fantastic. God says, 'I can't force you. I beg you, please for your own sake, make the right choice. I beg you.'
"When you do the right thing, God forgets about God's divine dignity and he rushes and embraces you. 'You came back, you came back. I love you. Oh how wonderful, you came back.'"
There was total silence in the hall. Tutu's speech was a tour de force. The audience was captivated by his malleable facial features, which could change from fiery anger to deeply felt compassion in a heartbeat. His voice scaled multiple octaves. His arms and hands were in perpetual motion. He was a showman and preacher par excellence.
Later that day, Tutu and the Dalai Lama came together again in a small function room at the Chan Centre. They had another opportunity to expand on their views on religion before Tutu had to leave Vancouver.
"I think generally all religious traditions have good potential to improve human condition," the Dalai Lama said to the archbishop. "However, some followers of religions, they are not very serious about one's own teaching. They—out of selfishness, money, or power—use religion for personal gain. In some cases, because they completely isolated, so no idea about other traditions, value of other traditions. So that creates religious disharmony. But I think if you make balance, I think more weight to positive side than negative. Much, much more."
"Yes, you are right," Tutu replied. "And you have to remember that religion is of itself neither good nor bad. Christianity has produced the Ku Klux Klan. Christianity has produced those who killed doctors that perform abortions. Religion is a morally neutral thing. It is what you do with it. It is like a knife, a knife is good when you use it for cutting up bread for sandwiches. A knife is bad when you stick it in somebody's gut. Religion is good when it produces a Dalai Lama, a Mother Teresa, a Martin Luther King."
"And a Bishop Tutu," the Dalai Lama interjected. Tutu stared at him, stuck a finger at his own chest, and admonished, "I'm talking!"
The Dalai Lama leaned back in playful recoil and laughed with abandon.
"But we've got to be very careful that we don't say . . ." Tutu continued, ignoring him. But the Dalai Lama had trouble concentrating. His chest was heaving, his shoulders were jiggling with involuntary convulsions; he was having a hard time controlling his laugher. "Because there are bad Muslims, therefore Islam is a bad religion. Because there are bad Buddhists, Buddhism is bad. Just look at the Buddhist dictators in Burma," Tutu said.
"We've got to say, what does your faith make you do? Make you become? I would not have survived without the faith of knowing that this is God's world and that God is in charge, that evil is not going to prevail despite all appearance to the contrary. Yes, of course, sometimes, you want to whisper in God's ear, 'God, for goodness' sake, we know that you are in charge, but why don't you make this more obvious?'"
The Dalai Lama was not laughing any longer. He nodded vigorously as Tutu finished.
Posted on | May 14, 2013 | No Comments
as read January 12, 2013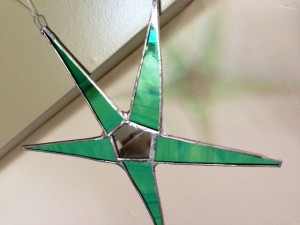 OMG…favorite post of the month. Hands down. She titled it, "Astronomy classes ruined my sense of romance":
"Friend:  I love this quote… "Good friends are like stars. You don't always see them, but you know that they are always there."
me:  Actually, many of the stars we currently see are already burnt-out and dead, but we just don't know it yet because their light is still traveling toward us.
Friend:  Fine.  We'll change it.  "Good friends are like stars…
me:  …They're very shiny but a lot of them might be dead."
Friend:  And once again, you ruin the romance with logic.
me:  Well some might not be dead yet.  Although technically if they're not already dead they're most likely currently in flames.
Friend:  *sigh*
me:  How about this?:  "Most of your friends are dead, but the ones who aren't dead are on fire. It's complicated to explain, but it's nice to watch from a distance. Much like friendship."
Friend:  Yeah.  That's almost exactly the same sentiment.
me:  It's a gift."
Posted on | May 13, 2013 | No Comments
as written January 6, 2013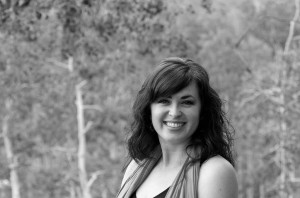 On Sunday I turned 34 years old. Friday night Shell surprised me and had some of the girls come to her new house and hang out with me a bit. Saturday I slept in, then went back to Shell's and helped her start to decorate their house, put together a bed, ended up grocery shopping for hours at Smith's Marketplace. Sunday morning, Trina and Luis came down and we drove to Sundance and had muy delicioso brunch at Foundry Grill (seriously one of my all-time favorite things to do, ever) in the snow and sun and cold and cabin ambiance – then did some shopping (teal tinted star, sweet finger gloves from Iceland, and a faux fur scarf). Then went and saw Les Mis (seriously amazing). Nick sent me a watch from Michael Kors that I've been wanting forever.

Trina helped him out on that one, lol.
I love that my birthday is in the winter…for some reason – the blanketing of snow, the expanse of whiteness just suits me. Once more, we start again. Once more, I take a breath and plunge into whatever lies ahead, and whatever is in store for the day. I feel good. I feel strong. I feel amazed at my ability to do all these new things without feeling terror; but with an ease and swift movement that astounds me. The pace, the comfort, the peace, the healthiness – like learning to like veggies when previously living off Big Macs. Ha!
My fingernails are sparkly silver gold and it makes my little girl happy. My skin is white without the sun but it is who I am, it is the body I have and I am so grateful for it all. My apartment that is luxurious in every way – raised ceilings, hot water, big tubs, granite countertops, views of the rocky mountains, fireplace, safety, peace, beauty, funky colors and kickass decor that just makes me happy. I am happy. I am full. I am loved…I am 34.
And I found another man to love – someone I want to spend my life with. Nicholas. My job is challenging and incredibly busy – but I continue to hone and create skills that I'm sure I'll take with me for the rest of my life. I move so much more easily through my fears. I handle resentments and emotions and boundaries so much more appropriately. I am the best version of myself that has ever existed, thus far. THAT feels so good to me, and it's an honest declaration. And I am glad and happy I get to offer that to Nick. When I asked him about how my past affects him, he simply said, "All that made you into the person that I get to have, now." And well, there you have it. All that gave me the opportunity to become the person I actually am, today.
I am 34. Let's keep living this life, God – how's that sound? I'm SO much more interested in what happens along the way, rather than what's at the end. I'm excited for adventures and places and different ways of looking at things. Thank you for my life. Thank you for being a part of me. Thank you for guiding me. Thank you…for my blessings. Thank you for being my friend and partner and shelter and validator along every step of the arduous road. And for when it's smooth. I feel you beside me, inside me, around me – and I promise you I will always try to keep you there, to do what it takes to nourish MY side of our relationship, just as I should for all those who matter to me in my life and whom I want to remain there.
"Never regret getting older, it is a privilege denied to many," proclaimed the Nantucket Nectar bottle cap. I've earned those streaks of gray hairs, sir, and the rest has been a gift – however undeserving. So I tip back my head and gulp the delicious juice. And smile.
Posted on | May 12, 2013 | No Comments
as read January 5, 2013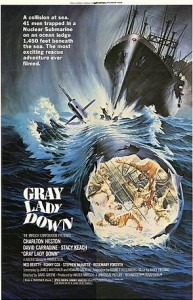 "If you just set out to be liked, you would be prepared to compromise on anything at anytime, and you would achieve nothing." -Margaret Thatcher, Former British Prime Minister
I need to read this every single day of my life. Probably more. No matter how hard I hold on to who I am, and try to be okay with it – I still struggle with the encroaching, heavy-yet–creeping oceanic tides of wanting to be liked. Wanting, above all, to keep the peace. To keep confrontation at bay, to keep everyone happy around me. It's inevitable that this is impossible, if I am to be myself – which, is the biggest achievement I've attained this whole journey. Well, the arrival at who I actually am, to be more specific. And yet, I still want it all – I want my cake and you betch yer ass I want to eat it too. I want to be myself, completely, AND have everyone like me and no one argue or have any kind of confrontation (no matter how healthy or necessary) at all. Well, Monica darling…that is not a cake that exists. You either continue to learn to be okay (accepting) of owning your own space and sticking up for yourself and holding your boundaries (and thereby let friends, jobs, etc. fall by the wayside when it's appropriate), or you become a doormat and sacrifice all you've gone through to hold your own head up high…
thereby, embarking on the ship that already sailed of compromising on anything at anytime, and [I] would achieve nothing. Sit in the fear that rears its anxiety-riddled head, Monica – and do it anyway. You've come too far to give up on yourself, now. Gray lady down, my darling. Don't sink this ship that's only just been hauled from the depths…
Keep sailing, and trust that all will be provided. All will be okay. All will be safe. All will be.
keep looking »