Posted on | March 10, 2014 | No Comments
as read July 1, 2013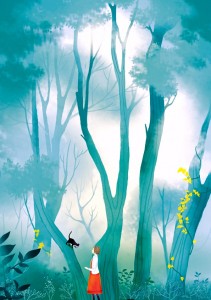 "'He has the right to criticize who has the heart to help.' – Abraham Lincoln. Our negative judgments of others very frequently inform us of our own shortcomings. In other words, what we dislike in others are often those things we hate about ourselves. Much better than criticizing another's abhorrent behavior is a decision to look inwardly at our own collection of traits and attitudes. Our desire to criticize, to pass judgment, offers an excellent mirror of who we truly are. And the image we see reflected can guide our movements toward becoming healthier, happy individuals.
We can feel a bit of gladness for what our negative reactions are able to teach us – but we must be willing to learn from them. How exciting to contemplate that every hateful moment actually is offering us a positive opportunity for change.
It's human to find fault, and we shouldn't be overcome with shame. However, we hinder our own personal growth every time we quickly criticize another rather than rejoicing that we've been given an additional opportunity to move closer to the person we're being called to become. Today I'll look beyond others' faults and recognize my own."
The Promise of a New Day by Karen Casey and Martha Vanceburg
Posted on | March 8, 2014 | No Comments
as written June 30, 2013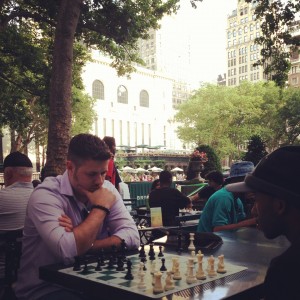 "I just paid $20 for a buddhist temple and some anal beads?!" — Nick on the munk hustler who gave him a bracelet and gold card that said "Work Smoothly. Lifetime Peace." Hahahahaha!
Nick spent two weeks in the big city, and picked me up Thursday evening @ JFK. We headed back into the city where I tried to re-calibrate my 'operation: move cross country' plan mode; as he realized he needs to be IN the city for work, not outside of it. So my expectations of green lawns and a less dense population went up in smoke. POOF! Argh. Ok, Mon…be flexible. Be flexible. Come on, you can do it!
Our first day there, we saw Man of Steel (new Superman movie) in a movie theater you had to take 4 escalators up to get to, walked through a museum of Buried Treasure with piratey stuff (his favorite), delicious food at Triple D's America restaurant, and had a run-in with our first (and hopefully last) broker and saw the 505 apartments on 37th and 10th in mid-town. FIVE THOUSAND DOLLARS FOR 650 SQUARE FEET. I…don't…have…words…for…this. That would buy 10,000 sq feet in Utah. And most other places in the entire country. Why did we decide to move here again?!
Saturday we saw two more high rise buildings, they were ok. Have to stop doing the math of how much real estate I could buy in Utah for a 1 bedroom high rise in NYC. Ate at hamburger joint. Went to see WWZ to get out of the ridiculous heat, and from the impending zombie apocalypse knew I wanted him to 'make me good at shooting.' Good hell. Got room service @ the Millenium hotel, chilled and relaxed and my beautiful man.
Sunday we walked around the city a lot, people watching….yoga in Times Square. Cops with AK-47s on the streets. Brunch at Juniors (best cheesecake supposedly, but I'll have you know that Sunday brunch at Sundance's Foundry Grill has an UNBEATABLE vanilla bean cheesecake. End of story.) Then we sat peacefully in Bryant park and I watched him play chess with a few others in the 'cell phone free' zone of the park. It was warm and breezy and totally New York-esque. It felt…good.
New York…ready or not, here we come! 'Work smoothly,' please!
Posted on | February 12, 2014 | No Comments
as read June 30, 2013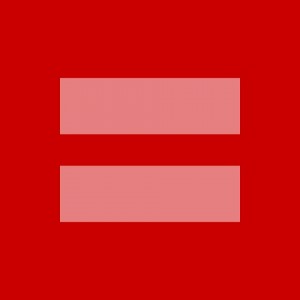 "It's 11:22 Mountain Time June 27, 2013 as I start this post. All my life I've thought there was an epic battle going on between good and evil in the world. Here are the good people, and here are the bad people, and we are us and they are them. And this battle, you know, was played out on so many levels, from religion to political parties and race and even gender. But no matter how the battle lines were drawn, there has always been this assumption that I was the good and someone else was the evil. Because I went to church, you see.
But then came along this intersection in my life where I decided to really study Christianity through their 12 Step process. And I've learned that a significant part of the fellowship of Christ is honoring and respecting equality.  And I know that's a buzzy, charged word right now, but it still remains the best one I can use. And I think of it in the manner it's used in the Book of Mormon:
"And there was a strict command throughout all the churches that there should be no persecutions among them, that there should be equality among all men; That they should let no pride nor haughtiness disturb their peace that every man should esteem his neighbor as himself, laboring with their own hands for their support." [Mosiah 27:3-4 emphasis added]
I was taught recently that the opposite of equality is iniquity, "Immoral or grossly unfair behavior." I've always thought of that word as a general term for sin, but it makes a lot of sense to me that all sin is rooted in inequality. Iniquity is sin started from a belief in inequality. I am the most unhappy when I believe that I am not as good as, or better than someone else and that unhappiness can set of a chain of consequences–from spending too much money, over eating, going into debt, to losing my love for my neighbor entirely.
So really, the only epic battle is the one inside of me. It's the daily fight of letting go all the many, many things, ownerships, ideas, behaviors, attitudes, desires and ambitions that falsely lure me into thinking I am better than someone else. (Or everyone else, if I'm being super delusional…) The battle between good and evil isn't something that exists between me and anyone else, it's between me and my human heart. It's not us vs. them, it's me vs. me.
And my religion preaches something that is very dear to me these days, we declare that we "hope all things"–a phrase that swept into my bedroom as I made my bed this morning. I think it's an invitation to replace iniquity (or inequality) with hope.
I hope the Supreme Court rulings yesterday bring peace to many people.
I hope those who found yesterdays rulings upsetting will also find peace.
I hope someday I will understand what I don't understand.
I hope my children will understand more than me.
I hope I can forgive.
I hope I will be forgiven.
I hope when I die my funeral will be a declaration of what I believed and wanted to live. And not much more. But please don't serve funeral potatoes thank you.
Anyway, arguments written by intelligent people have swept across this digital space for years and years and I've found myself lost in the sea of it all. You see, I've been looking for that battle in blogs and facebook posts and podcasts. I've been hoping to land myself on the forefront,  bravely earning shiny awards for moral courage. But that battle is a trick, all smoke and mirrors, a false legend serving my lust to be right. I've only ever wanted to be right…or more right than someone else.
And all along that battle has been waging–bloody carnage and a tremendous amount of casualties, I'm afraid–right here in the corridors of my own heart. What does it serve me to be right if many of my relationships have to die at that expense? And how can Christ heal these severe wounds if I continue to fight this relentless war with my pride?
I wave my white flag."
Posted on | February 10, 2014 | No Comments
as written June 8, 2013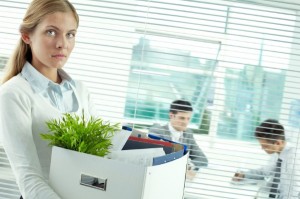 This was a really, really difficult thing for me to do. I had to tell work that I am choosing to leave. That I'm choosing to not accept the offer made to me by our now parent company who acquired us just a week ago. That I'm moving on. I almost couldn't say the words — I've been here for six years, but more than that, so very much more than that — this place has been my home. My boyfriend / relationship. My family. My great friends. My opportunities and skills learned and confidence gained and travel had and on and on.
Yes there were many hard times, too. Many. But life is always like that. And despite God telling me that I was going to be leaving, and despite meeting Nicholas and our relationship and now knowing we're going to be both moving so we can be closer…
this is still hard.
It makes me feel so much sadness. Grief. Disbelief that this era is at an end. We've come so far, done so many things…and yet, every fiber of my being knows it's time.
So I told them. And they understand, but they don't want me to go. I'd be lying if I said that didn't feel nice. Somehow, in the words, "I'm leaving," the entire reality of my life suddenly became real. Inescapable. And that feels both liberating and terrifying and…imminent. 
I will be a part of the Integration Team that will facilitate the merger and help smooth the complicated process, train their folks on policies and procedures, train my HR intern in more depth, and then transition out by July 5.
Tellingly, the memories are cycling through, pushing and shoving each other out of the way as they clobber me over the head: The bunch of us in the London Cabbie, british accents, the Mad Men pink cocktail and cuff links. Endless ping pong games, laughing, and tournaments. Christmas month-long festivities and parties, a thousand lunches and meetings, walking miles up and down the hallways doing this and that and that and this. Traveling all over the world, wrapping huge pallets in yards of plastic wrap for shipping, putting up and taking down tradeshow booths, talking about product and culture and recruiting until I had no voice left. Battling issues and drama and loss and promotion and opportunity and happiness. My work, my job, my company, my people — there are no words for all I feel in moving on. In saying thank you. In knowing I will take all of it and never let it go.
It is the first goodbye that has now become real, and if this is any indication of how difficult it's going to be — well, it's no wonder I can already feel my heart shutting down. I still love my life, and so my heart hurts today.
Posted on | February 8, 2014 | No Comments
as written June 24, 2013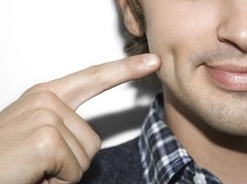 I just read this, while looking for something else…
Written in December of 2011. Before he was even a reality. And I can't stop the shivers and goosebumps running up and down my arms. Jeebus…I really am psychic! Or it was a gift of inspiration from the big man upstairs, who is always looking out for me. Even though I knew that dimple was coming, it never gets old. I am so in love, and I deserve every gushy, mushy, sappy part of this a hundred-fold. There have been so many years of sorrow and learning, healing and independence. Now, is a time for love. 
keep looking »