Posted on | October 31, 2013 | No Comments
as written October 31, 2013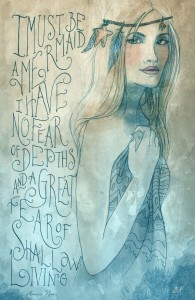 Just wanted to check in and communicate a little bit…I realize that my posts have been inconsistent – let alone the amount of time between them. Life has been, well, life – and I've been swept up in the whirls and whorls. Besides moving across the country this summer and lots of family time, I've been stopped in my tracks with a lingering illness for the last couple months. I'm finding my way, slowly – back to health, balance, and the courage to engage in the new life I've found myself in.
Just wanted to reach out and share – and send my best to each of you. Oh, and that – I'll be back.

Love,
The-very-imperfect-and-learning-to-be-okay-with-it-Monica.
Posted on | October 1, 2013 | No Comments
as written April 4, 2013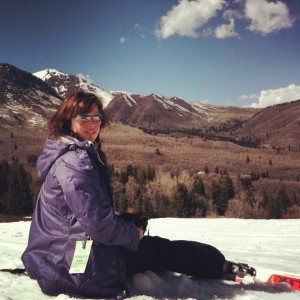 I do believe my man is the dog from 'Up': distracted by squirrels and yelling one-word descriptions like a Tourette spasm: "DINOSAUR!" to every Sinclair gas station and green dino out front. "FENCE!" As we drove up through northern Utah and Idaho, "THAT ROOF IS RED!" And all throughout, "PEAK!" (On the joke of women peaking at 35 and men at 19…he was like, "I'm a grown ass man! 25 is my peak!")
I Picked Nicholas up the airport, and we went to the Mummies of the World exhibit @ the Leonardo in SLC. It was awesome! The mummy with two children nestled into her; the women with the long braided hair and tattoos still visible on her face, 4500 years old. Mummies who died from heart defects, pulmonary infection, brain tumors (hedging into his mouth), from ones hair we can tell he was exposed to nicotine – blew Nick's mind. The little eight month old infant (6500 years old) with chubby cheeks…you could see the chubby flesh of his arms and legs – heartbreaking and amazing. We ate at Stoneground (mmm incredible artichoke linguine, bruschetta, tiramisu), came home and crashed.
Saturday morning I made him a bangin' breakfast (smoothie, eggs, whole grain waffles) and then we went to Sundance and skiied (while he boarded). It was 65 degrees out, hot and sunny – and so so much fun. Threw snowballs at each other, re-learned again how to ski – but my legs weren't even tired! No shakes! (yay for all that pilates!). The snow was mostly slush, even bare ground poking through. But we had a blast for a good few hours. Nick's impression of my "World's Slowest Split-Face-Plant" is probably the funniest thing I've ever seen.
Then we ate at the Owl Bar outside, gobbling up an amazing burger and fish tacos and their coffee (oh, their coffee!) Just soaking up the rays, enjoying the sun and I was happy with it all. Then drove home and went to Salt Lake's REAL soccer game. A vendor that I work with got me club VIP tickets, and it was A BLAST: free food and front seats with all the action. So much freaking fun. On the way out, we ran into a crowd of my Ranch family; I had wanted Nick to meet them so it was an awesome surprise. Then walking to the car a fight surrounded us with a big stumbling drunk bully and a smart mouthing tiny skinny kid. Nick kept trying to get me out of the way, then we watched while someone else picked the bully up and body slammed him to the ground. Then everyone came running. It was entertaining.
On Easter Sunday we drove up to Logan and went to Alpine church (a 'seeker' church, Nick called it). It was beautiful and delivered a great message and I enjoyed it. [Religion falls into the open space between the undeniable yet unexplainable.] He talked about how the resurrection was not just a religious event, but also rather an event in history. It was an interesting perspective. Then we picked up my sister Trina and her husband Luis, ate at Village Inn (tradition!), and Nick pulled out a perfect "Stop, just stop." with the hand gestures and everything (as I trained him to make fun of Luis) and I thought Katrina was going to lose. her. shit. It was so freaking funny.
Then two hours up to Lava Hot Springs in Idaho (after nearly killing us in the car lol and Nick reading out loud the funniest auto correct fails: Wawa skittletits. Turducken. Song of boners. Game of Throbs.) There were also GEROIDS! (Asteroid, meteorite, trying to say geods to smash and that was his reply). We tooled around the tiny town, trying to find the Hot Springs, which led us to some podunk inn. We sit there, silent, looking at this run down piece of poop and Luis quips, "I thought this was supposed to be fun!" and so we subsequently died laughing. Soon we found the right place…and then spent the next few hours in the hot springs. A bunch of different pools, all in increasing hotness. Playing the movie game (around and around with the alphabet of movie titles), soaking in the rays and the heat which felt awesome on our tired muscles from skiing the day before. Teenagers singing Taylor Swift songs, the bottom of the pools pebbles so it looked more natural, red tent tops to shield us from the setting rays, laying on the grass while Nick tried to figure out the color of my eyes in the sun. It was awesome. Then ice cream time, pretzels, chips, orange cream soda, huckleberry jam and headed back to Logan.
Monday we had lunch at Jimmy John's with Luina, then drove back down south, stopping at work so I could introduce him to some folks at the office before it was time to drop him off at the airport. On that drive we finally had the first serious discussion of the weekend – discussing the more realistic scenario of us moving…and he was trying to quantify my 'feeling good or not about it' approach. And it made me think…
until Tuesday night when I drove down to see Hailee to chop my hair off when I realized my part. I have not been as open-minded as I said I was being. I have already made up my mind, and that mind says North Carolina, period. The first part of the honesty and admission is that I feel entitled (subconsciously so) – I figured well, he doesn't have to give up his job and I do so that means I get to choose where we go. Which is flawed for many reasons, including the fact that I know I am supposed to leave work behind – so it makes that logic a moot point right there. But as we continued to talk, the rest formed itself from the subconscious mind to the conscious: North Carolina is my dream. It's my fantasy, ever since I was a little girl. So now that I have my man, I want the house, us to live together, pop out some chillen, and be near family. And because this wide open choice was before us, it makes sense that I gravitated immediately to it. Focusing on the 'fantasy' of it also provided me an escape and the chance to control something since everything else is still so up in the air, undecided, and unknown. I am still comfortable in fantasies. I also want what I want when I want it: to nest. Have a house, pop out the kids, immediately. The more honest reality is this: "How often will we actually see your brother?" Prolly not much. "When will your family actually move there?" 5+ years, if they do at all. So yeah…my logic isn't actually logical at all.
And the minute I let this come forth, I knew I knew it all along. I was hiding behind, 'It feels good' and the guise that I trust my feelings and that's the only proof I need to jump in because it's what I want deep down – a dream. And that dream isn't bad, it just at least needs to be out in the open for the true reasons, and not dishonestly communicated. The 'bad feeling' 'good feeling' also changed when I confessed this to Hailee and to myself: suddenly, North Carolina wasn't the only answer. I felt good about Boston, about pretty much anywhere on the east coast. What I still struggle with, however is the west coast. So when we skyped later that night I came right out and told him the truth, and apologized. He took it incredibly well and then opened up about what he had been holding back.
His brother is in Denver, it's closer to his good friends that he doesn't want to leave behind, he wouldn't have to get to know a different team for work, and he likes it there. For me the draw to the east coast is family. That it's time to leave the west. That it feels good. I don't like to move and would like to mitigate/shorten the times we DO move before we 'settle down.' Ah, that's honest.
So with all that that cleared the air between us, what's real is that he feels west, and I feel east – so least we have somewhere to go from here. Let the Game of Throbs begin!
Posted on | September 30, 2013 | No Comments
as written April 2, 2013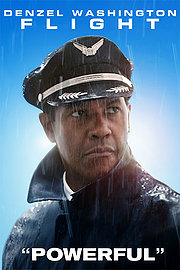 A lot of thoughts and feelings, these days. I find I am very open…not raw, per se…just – sensitively open. I am touched easily and often by gratitude and yet also my stress rises in a very unwelcome way. My place of work has become very high stress, so much so that even I can't stop it from affecting my blood pressure. We had biometric screenings and my BP was higher than it's ever been – 115/88. Historically I'm about 95/75 or so. Very very low – so this is astronomically high for me. And I can feel it – my heart, being pushed up and smushed and shoved aside to make way for the stress. And yes, it's telling that they did these tests at work. It was yet another sign that my time here is over, that it's time to move on. And I am working through several things with work that have come up:
1. My worth (a case could be made) is very accessible and pools into certain areas where I'm comfortable feeling my worth. Pretty basic, right? So in realms of creativity, art, emotional work, emotional leadership, music, intuitive side, writing, certain skills – my worth pools and is palpable and very true and honest. But my worth doesn't reach into every realm, not yet at least – and that's okay because I know my self-worth is not perfect. But I struggle with it in the professional career section, in the corporate world part of me. I know I'm good, but apparently it's not impenetrable because one co-worker has caused so very much upheaval by their own projection of misery, and I have let it affect me intensely. Their attack on my career, reputation, and character made me rise up like a mama bear and get very, very angry. Basically I gave my VP of HR an ultimatum. I was severely betrayed and anger was the appropriate response (yay! I felt anger in an appropriate setting and as the correct response and not self-pity!) and I stood up for myself well. But the ensuing trail of doubt and skepticism, fear and insecurity has led me to understand that I do not trust my worth in the value I believe I provide to the corporate world. I felt betrayed that my executives chose to ask me to make myself smaller rather than hold the co-worker responsible and accountable, so they could avoid their drama as well and still have all they wanted (to keep us both).
As I realized recently…I am in a slow break up with my job – and it's getting ugly. As it's wont to do, sometimes, I suppose. My job is becoming needy and clingy and explosive and angry and unfair. All things that happen in a person-to-person relationship as well. And there is truth there – I HAVE been in a relationship these last four years with my job. So it makes sense it doesn't like the fact that it can feel my pull away, even before I've officially said the words, "I'm breaking up with you."
2. The end of this month comes with the last HOYH (HouseOfYourHeart) women's group meeting that will be held in my home (since I'm moving in July). My co-founder and longtime friend Jen wrote up the theme and description for what this meeting will be (Letting Go) – and it is all about honoring their experience thus far with HOYH, and…me. She's asking them to think about the last years and to come with memories to share about how my light has helped them on their own journeys. I wept as I read her kind words, but to be honest, I already feel my struggle in being able to sit in that while they surround me with this offering – and be able to accept it. I have a problem accepting others love for me. This is going to be a concentrated arena where I can't escape, nor should I. Objectively I feel I deserve it, but I don't want to feel it all because it feels like too much. Just writing about it, thinking about it has me both on edge and immensely deep gratitude. Sigh…
With all this being said, the weight of heavy things in my life are more like thoughts rather than burdens. They flit through, sometimes finding a trigger or reaction or powerful emotion, but they do not carry the weight they once did. That is an unbelievable testimony of the immensity of my healing these last few years. I still have all these things…I just have the choice not to obey what they dictate (reactionary) this time around. That is so much freedom. There are so many things swirling around inside me, but instead of feeling hopeless, I just…observe…nod my head…and know they'll all be addressed and know that they don't all have to be fixed and know that it's okay that they're there. No one's out 'to get me', waiting in the dark for the lights to go out or behind some seedy alley. I don't need to fear myself, anymore.
I watched the movie 'Flight' two weekends ago, and had a kind of scary PTSD reaction to a few of the scenes. (Denzel Washington, plane crash, but it's his story of his addiction that the movie's really about). The story and acting is so real…is so…unbearably true…in these tiny moments that most people would miss but that they clearly knew to include that triggered my past. (A woman's pupils shrinking to pinpricks as the heroin hits her…the hyper-vigilant caretaker who – when he had passed out from using, simply pulled a blanket over his body on the ground, and then gently shifted his face to the side so he wouldn't choke on his own vomit.) I gagged and sobbed and completely lost my grip, without an ability to reign it in. It came unbidden but obviously – it's still there, those places that are still affected by tragedy and war. But again – the beautiful thing was that even in the millisecond where I felt my control lose its place and painful response kick in, I still knew I was okay. I was safe. I could protect myself and I would be just fine. I actually believe that because I let myself lose control means I do believe I'm finally safe. Isn't that a miracle? It makes me cry, just feeling about it.
I'm still affected, but I'm okay. I'm safe. I can let myself feel the scariness and things that go bump in the night because I am safe within myself. Knowing that…seeing evidence of that…means more to me than almost anything else. To find safety (within myself) when it was never given or taught is…
A miracle.
Boo!

Posted on | September 18, 2013 | No Comments
as written March 28, 2013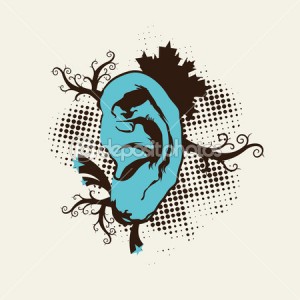 A few weeks ago we had a discussion – something I brought forth that I didn't want to, once again. Expressing a need. It still takes me a long while to get to it, but I eventually do. I asked Nicholas how he felt love from me, and how he feels he shows it to me. His answer was surprising – he feels love from me when I allow him to take care of me. Being a gentleman, paying for me, cuddling me when I'm pitiful and tired…is when I need him. And he feels loved. He told me about how it was a battle each time with his ex, to open doors for her, etc. Because we communicated honestly, I can now consciously choose to allow him to take care of me, knowing he feels loved when I do so.
I told him about how I now have to be considerate of him – I have to consider him in almost every circumstance, to be mindful and thoughtful about how things could affect him. I reiterated again how time, quality time is how I feel loved. And interesting that in the face of long distance, I have taken to gift-giving because I'm not in person around him as much. I spend time thinking up and creating the gifts for him (one of his favorite shows -Archer- quotes poster, malachite chess set, the 'The Big One' instagram picture book of all our get togethers thus far). It was a long, good conversation that helped me express needs and to be heard. He was so good at hearing it out, and I asked him – how can you just sit there without getting defensive? And he answered,
"Oh, I'm totally defensive all up in my head, but I know that it won't do any good for either of us – so I put it aside to really hear you."
!!!
So…he chooses not to react defensively in order to hear me. To REALLY hear me and consider me and understand my needs and perspective. That is such a respectful and loving thing to do. And amazing, as well. Seriously. I told him how terrified I was to do the, "I'm right and you're wrong" approach - terrified. I hate it so much that I have tended to lean the opposite way, taking too much and owning too much when it's something that should be expressed and communicated and dealt with. I am not responsible for everything, and I am learning that, slowly. Slowly coming back to center.
"You're not wrong…"
It was awesome. I love him.
Posted on | September 17, 2013 | No Comments
as written March 25, 2013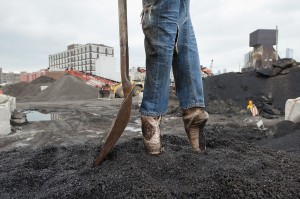 Reading this: "The Spirit is what we call it. That prodding that tells you to push beyond your fears and do what is right for you. The voice that says, 'Your well is empty. Fill it tonight. Fill it for tomorrow.'"
Brought me to this…
Dear Lord – today, I want to thank you for anger. I am thankful for the straight and true tunnel which has been cleaned out of blockages and debris, to allow the appropriate emotion to come roaring forth. Anger was needed, and it was called, and I let anger answer. "Righteous anger," dad said to me tonight as I fumed my righteous indignity to them over the phone. The power of it came roaring forth, and it allowed me to stake my claim and stand by it. It allowed others to come forth, having opened wide the way. My anger made safe the honesty of others. My anger told me the boundary had been violated, and violated abusively and ostensibly and that I should make immediate and concrete and clear consequences and demands that it be addressed immediately and completely – or, I would not stay. End of story. It swarmed by any other emotion that would have slowed it down; crawled over it and thickened and slowed it with confusion and self-pity, doubt and depression. Instead, it skinnied by like a slick eel, and none of my character defects could grab hold. This, was an amazingly good thing. Anger, today…was empowerment and self-love. Anger, today…was a gift.
I am proud of myself for standing up for me, without excuse, without fault. I obeyed the correct emotion and allowed it to be felt and then acted from it and because of its guidance. Clear and straight and true – anger has its place. Thank you, for this, Abba. Thank you. Please…help me adhere to its principles in love when the anger fades away. Help me hold straight and true to what I deserve, and those who I lead and who look up to me. Thank you for allowing me to feel it in its entirety but not be controlled by it. To let it flow through me without dictating my reactions to the situation, to the person who instigated this whole thing with their extreme bullying, poisonous abuse. Undermining my abilities, capabilities, job performance, and ultimately – my very character.
Today, instead of choosing to harm myself, I chose to take a stand. Abba, please help me to walk tall, without fear. Please, help me to be courteous but immoveable from my place and boundary. Please, help me to be strong and yet loving. Please, help me to be clear-minded and unobstructed with any manipulation, lies, or underhandedness. Please, help me to breathe through it, knowing I can be professional and "Handle it like Monica would, not like how the reaction would dictate you to." (as my boss said to me).
Please, help me to maintain my position with both dignity and applomb, being forthcoming but not poisonous like I have been treated. Please, help me to approach this with love and at the same time firm boundaries that cannot be swayed. Please, help me apply my behavior to the boundaries I have set today, if I am asked to move from them. Please, help me be clear with my words and my intentions, without apology for accepting the unacceptable. Please, above all…help me to hear Thy voice and to have Thy spirit with me, so that I may stand in holy places even in places like this – where I am fighting for my position, my job, my self-love, my professional career, my company, my character, my heart, my contributions, my place in things. Please, help me continue to trust my anger and allow it to be felt and to show me when something needs to be addressed or stopped in its tracks – knowing anger doesn't control me, but just shows me the way. Anger is followed by Love – the love that is in me and knows my worth, and knows no matter what the consequence I will not be trampled, I will not be made low, I will adhere to my commitment to Genshai and all things of strength that I have fought so hard to unleash within me from all the weight smothering them.
I am here to be respected. I am here to stand for myself; graceful in the midst of someone else's construction. I am here to fight for myself. I am here to clear the way for others who are learning to do so themselves. I am here to make an example of how one is to be treated, and what will happen when that is violated and disrespected. Lord…thank you for my anger. Be with me, through this, I pray. I ask humbly. Help me to feel Thy love and thy direction and thy presence; undiminished by those outward overly dramatic influences. Help me to know what I should say, how I should say it, and be dedicated to following through with. Help me to be fearless. Knowing you will provide for me. Knowing, you will provide a way. Knowing…you love me. I ask for these things, pray for these things…beg for these things – in the name of Jesus Christ, amen.
keep looking »